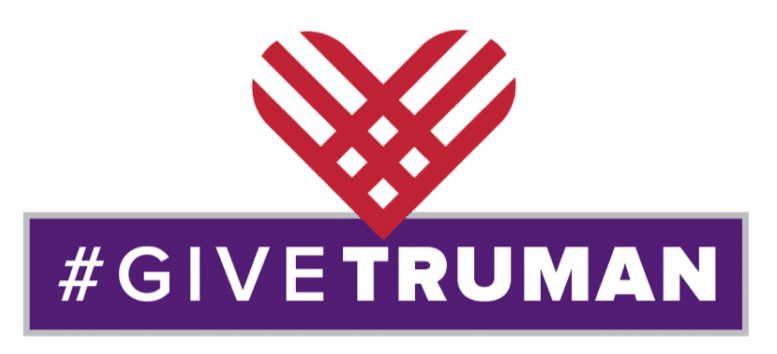 December 3, 2019
Giving Tuesday is your chance to celebrate the gratitude of the Thanksgiving season by paying it forward. It's also a chance for Bulldogs everywhere to make an impact on the students at Truman State University who need it most.
On this special day of giving, you can support any area of campus that is special to you. There are a lot of funds to choose from, and if you're stumped on where to donate, here are a few featured campaigns that might interest you.

Investing in Students Fund
Make a gift that directly benefits students facing unexpected economic difficulty by supporting the Investing in Students Fund.
This emergency relief fund keeps students on pace to graduate even when faced with financial hardship. Your donation can help students make it to the finish line!
Donate to Investing in Students
Truman Food Bank
Truman has partnered with the Pantry for Adair County to address food insecurity on campus. Your gift to the Truman Food Bank helps meet day-to-day needs of students who need your support.
2:1 Match from Truman Alumna Jenna Fischer ('95)
Giving day is twice as nice thanks to a generous matching gift from Truman alumna Jenna Fischer ('95).
Only on December 3, Jenna is offering a $2:$1 match for all donations to the Ronald M. Rybkowski Honorary Technical Theatre Scholarship. Your gift goes further, and you can help students pursue their theatrical dreams.
Donate to Ron Rybkowski Scholarship