As a health science major who plans to pursue a career in occupational therapy/athletic training, you blend academic pursuit and human connection into the kind of action that helps individuals live independent and satisfying lives. Truman offers classes to prepare you for accredited graduate programs in occupational therapy at other universities and the Master of Athletic Training at Truman.
Pursue Meaningful Knowledge and Hands-on Training
Expand your knowledge of human anatomy, manual manipulation, kinesiology, and psychology and complete a 40-hour practicum. Your curious and intellectual mind will thrive in a learning environment where friends and mentors challenge you, care for you, and work beside you for a better world.
Download a specialized four-year sequence for the Pre-Occupational Therapy/Pre-Athletic Training concentration.
Experience That Makes a Difference
Truman has multiple teaching and research laboratories in our Health Sciences Building where you can work on independent projects on topics of particular interest to you that might not be covered in depth in class. Learn beyond the classroom through research, job shadowing, field experience, service learning, and study abroad.
Begin a Successful Future at Truman
Once you complete our rigorous program, you earn a Bachelor of Science degree in health science and are well-equipped for the next step in your career path—admission into a graduate program in occupational therapy. Truman has important affiliations with other schools that provide Truman students with guaranteed interviews or admission to some of the most competitive graduate programs in the nation including Creighton University, Rockhurst University, and Washington University in St. Louis.
Courses For Pre-Occupational
Therapy/Pre-Athletic Training Concentration
Recommended Minimum GPA-3.25

Semester Hours
24-25

CHEM 100 Chemistry for Contemporary Living

4

  OR CHEM 130 Chemical Principles I

(4)

HLTH 200 Medical Terminology

1

HLTH 250 Practicum I

1

PSYC 366 Abnormal Psychology

3

PSYC 377 Developmental Psychology

3

SOAN 190 Sociological Inquiry

3

   OR SOAN 191 Anthropological Inquiry

(3)

Select at least three of the following:
DS 120 Intro to Disability Studies

3

ES 245 Nutrition for Health, Fitness & Sport

3

ES 342 Concepts of Biomechanics

3

ES 345 Exercise Physiology

3

ES 363 Health & Wellness Psychology

3

   OR ES 365 Injury and Rehab Psychology

(3)

ES 364 First Aid & Injury Care

3

HLTH 467 Introduction to Epidemiology

3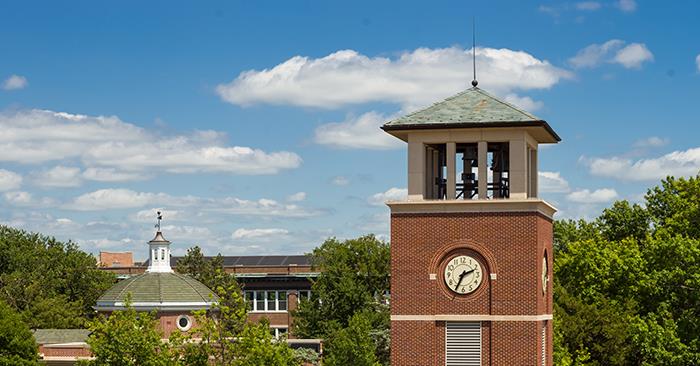 Truman Earns No. 1 Ranking for 21 Consecutive Years
September 18, 2017
In the recently released 2018 Best College rankings, Truman was again listed as the No. 1 public university, No. 8 overall, in the Midwest regional rankings.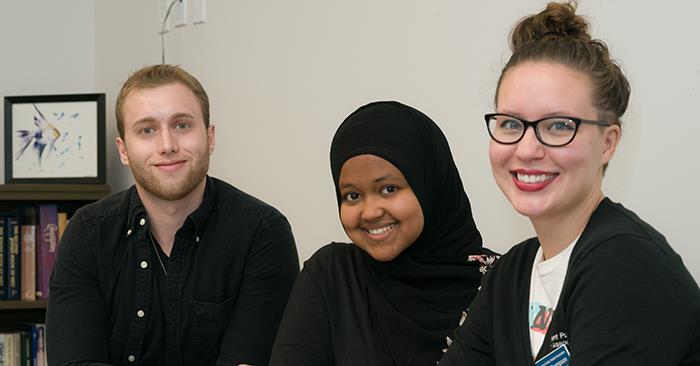 Interfaith Connections Strengthen Student Bonds
September 18, 2017
Hillel is Truman's only Jewish organization, and while it is not unusual for the group to have non-Jewish members, this past year saw the inclusion of its first Muslim member.
Club Ñ
September 27 • 8:00pm - 12:00am