A history minor complements any degree offered at Truman. You pursue the wondrous complexities of the past while acquiring the skills and insight necessary to prepare for an exciting and fulfilling future. Our rigorous academic program stresses critical thinking, analytical reading, problem solving, careful research, and effective writing and communication.
Innovative Curriculum and Exceptional Faculty
Our curriculum, taught by dynamic, award-winning teachers and internationally acclaimed scholars, offers you the opportunity to investigate broadly and deeply. Our World History courses introduce you to the fascinating and complex interactions of vastly diverse peoples, but also tease out the themes and issues that draw emerging civilizations toward the global present. Through a close examination of US history, you will discover both the debates within and professional approaches to the profession. Our more geographically and topically focused classes encourage you to dig deeply into the nuanced detail of specific cultures, peoples, and times.
Small Classes and Camaraderie
At Truman, small classes foster interpersonal relationships among a supportive community of learners where you collaborate with other bright, ambitious students. Your professors get to know you on a one-on-one basis and take a genuine interest in your success. The Historical Society and Phi Alpha Theta are vibrant social organizations that are also engaged in various service projects.
Learning Beyond the Classroom
Research is essential to the study of history, and at Truman, you choose the topic for your own independent research projects pursued under the guidance of Truman's outstanding History faculty. As you study the past, picture yourself exploring other cultures through study abroad in places like Greece, Africa, and Ireland. You can further enhance your experience at Truman through internship opportunities, including our Judicial Archives Project or the Harry S. Truman Presidential Museum and Library Internship in Independence, Missouri.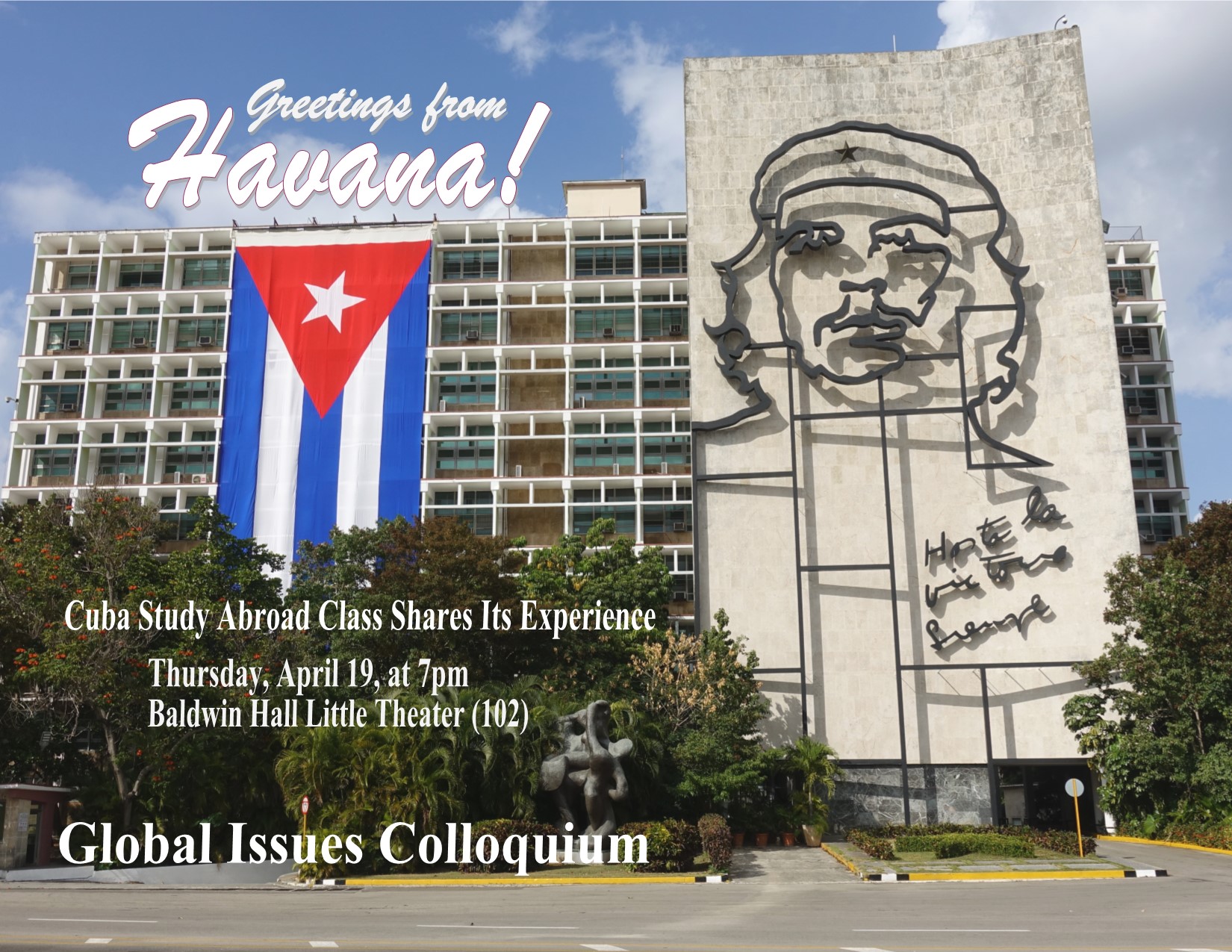 Cuba Student Panel
April 17, 2018
On Thursday, April 19, 7pm, in Baldwin Hall Little Theater (BH 102), students from a Spring Break Study Abroad trip to Cuba will present on their experiences. Topics will include a discussion of gender, race, US-Cuba relations, healthcare, education, elections and political systems, infrastructure, agriculture, and capitalism vs. Cuban socialism. This presentation is part of […]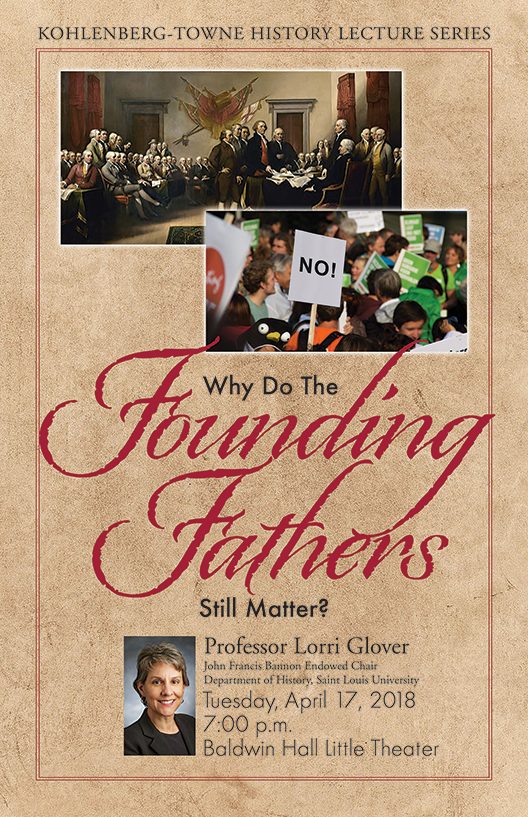 2018 Kohlenberg-Towne Lecture
April 9, 2018
Tuesday, 17 April 2018, 7 pm Baldwin Hall Little Theater (102) Professor Lorri Glover, John Francis Bannon Endowed Chair in History Saint Louis University Why do the Founding Fathers Still Matter?