Art History Minor
With a minor in art history, you will learn about the monuments and principal artists of major art periods of the past, gaining a broad understanding of the art of the twentieth and twenty-first century.
Art History focuses not only on the material aspects of cultural expression, but also how art reflects other aspects of society, including history, politics, religion, science, and technology. You'll gain experience looking at art and thinking about the broader issues of the interaction between art and society, and the intersection of economics, religion, and science with visual expression and the built environment.
The art history minor pairs well with any major.
Art Studio Minor
If you want to improve your practical art skills while at Truman, while majoring in another field, consider adding the art studio minor to your course of study.
After taking Art Studio Foundations I & II, you'll be able to pursue your own selection of courses from our studio classes like ceramics, fibers, painting, sculpture, and 3D to choose an emphasis for your minor. Faculty will continuously evaluate your portfolio for proficiency as you progress into the upper-level studio courses.
Design Minor

If you want to develop above average skills in digital literacy, creating graphics, design layout and content/project management while at Truman, consider adding the design minor to your course of study.
After taking Art Studio Foundations I, Design, Software and Process, Typography and Graphic Design-Visual Communications I,  you can select from several upper-level design course options to complete the minor requirements.
Photography Minor
The photography minor is available to both art majors and non-majors. For non-Art majors, the requirement is identical to the studio art minor. An Art major who has passed their proficiency into the major can double count that towards their Photography Minor.
After completing 15 credit hours of photography-related courses, you'll then be required to display your work in a public forum, such as the Ophelia Parrish Atrium space, the Student Research Conference, or elsewhere on campus.
See the Art Major & Minor FAQ for more info about the art program.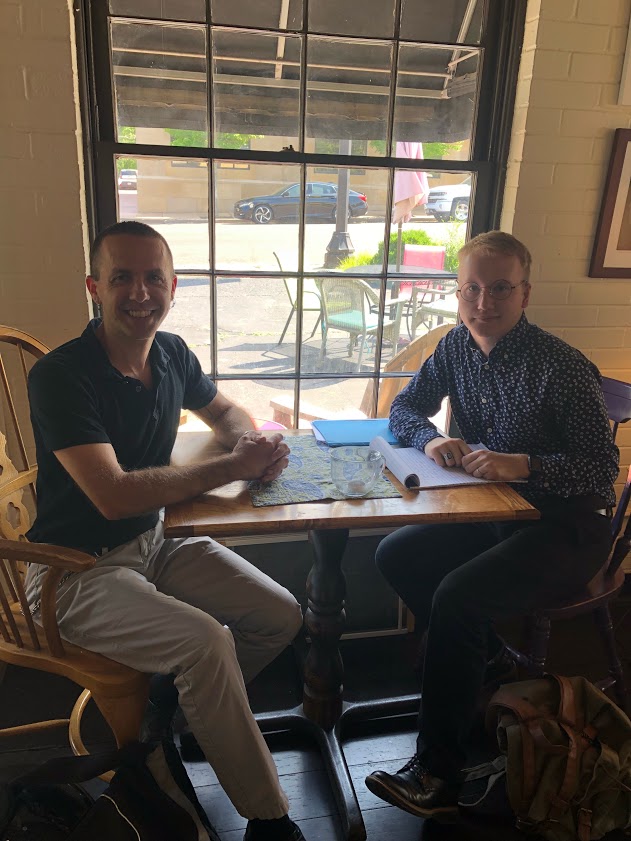 News from Art History Majors (Past and Present)
July 9, 2018
Kalven Duncan is one of three Truman students with curatorial internships at the St. Louis Art Museum this summer.  He sends us this update: I know you have always encouraged us to send you travel and summer project updates for possible art department blog material, so I am sending you a few photos of my…Read more News from Art History Majors (Past and Present)
July 5, 2018
Click here to learn more about the new Museum Studies program at Truman and see pictures from the spring 2018 class.