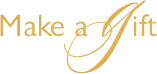 Private gifts from alumni, friends, parents, corporations and foundations supplement state and federal appropriations and enhance the overall excellence of Truman State University. The Truman State University Foundation has provided opportunity for thousands of alumni and friends to make an investment in students as they prepare to be tomorrow's leaders in a variety of professions.
Here are some of the Truman State University Foundation's Special Initiatives:
View more giving opportunities
Make a gift to a fund that matches your interests
View list of our existing funds


---
Thank you for your continued support of Truman State University...your gifts touch the lives of students every day!