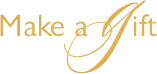 Amazing things are happening every day throughout our lively learning community on the Truman campus and beyond. But we couldn't do it alone. Truman is strengthened by private support, and your gifts touch every aspect of the University.
Put Your Gift To Work Where It Matters Most To You
When you make a gift to Truman, you have the ability to put it to work in the areas that matter most to you. Annual gifts help Truman compete for the brightest and best students, recruit and retain well-qualified faculty and staff, expand student research opportunities, provide new technology, and much more. Students' lives are transformed through gifts that support scholarships. And planned gifts let you maximize your assets to make a larger gift than you might have thought possible. In addition, if you (or your spouse) work for a company that offers a matching gift program, you can increase the impact of your gift.
Help Create The Margin Of Excellence That Sets Truman Apart From The Rest
The support of alumni, parents, faculty, staff and friends has a direct impact on the future of Truman State University. And your generous support sets the foundation for success for generations of students to come.