The Business Office provides a wide variety of functions and services to current and potential students, their parents as well as the faculty and staff of the University.
It is our responsibility to safeguard the University's assets, control and process the financial activity of the University and maintain students' accounts. Our office pays all the University's bills, disburses the employees' payroll and makes all purchases for the University.
Notary services are available in the Business Office to members of the University community. The office is open from 8 am until 5 pm Monday through Friday.
How are we doing? Take our Business Office Survey and let us know.
Front Office Contact Information:
Michael Garzanelli, Interim Comptroller  660-785-4150  michaelg@truman.edu
Cheryl Cragg, Assistant Comptroller  660-785-4150   ccragg@truman.edu
Barb Newcomer, Administrative Assistant   660-785-4150   bnewcomer@truman.edu
Linda Bondy, Receptionist/Bookkeeper   660-785-4149   lbondy@truman.edu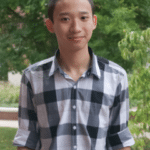 The atmosphere at Truman is warm. People here are friendly and are willing to help you whenever you need it. Also, there are plenty of organizations available to help international students to make new friends, understand new cultures, and enjoy life in America.