TruCare Trackers for 2018:
---
TruCare Information:
The Alumni Association invites everyone to participate in TruCare, an international event where the Truman State University community comes together to volunteer locally to show Bulldog spirit by paying it forward.
What: The Alumni Association is leading an effort to engage Truman State University administration, staff, faculty, students and alumni in a National Day of Caring to "pay it forward" with good works.
Who: Everyone who is a member of the Truman State University family including alumni, students, family, and friends.
Where: Everywhere. We encourage everyone to find a local cause.
When: Wear your Truman attire and volunteer during the month of March and record your hours. We will culminate our efforts in coordination with the Big Event, a huge one-day service event held on the Truman campus on April 7.
Why: The Truman community encourages thinking globally, while acting locally to allow participants to select their own philanthropic causes in their respective community.
How: Volunteer with a group or by yourself during the month of March. Keep track of your hours and submit your total number of volunteer hours to us. At the beginning of April, we will total up how much of an impact the Truman community makes by volunteering.
---
2017 Recap!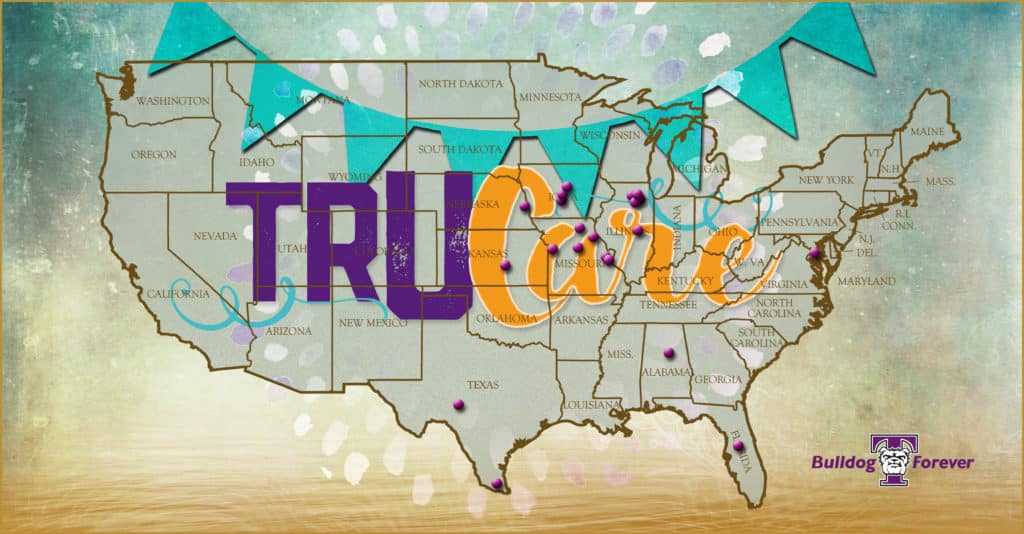 Impact in 2017:
Past Events: 
Chicago Alumni Chapter: March 25, 2017 | Lakeview Pantry and Feed My Starving Children
Iowa Alumni Chapter: March 25, 2017 | Encore Thrift Store
Kansas City Alumni Chapter: March 18, 2017 | Harvesters
Mid-Atlantic Alumni Chapter: April 02, 2017 | So Others Might Eat
Northeast Missouri Alumni Chapter: March 9, 2017 | Violette Hall, Truman State University
Omaha Alumni Club: March 4, 2017 | Food Bank for the Heartland
St. Louis Alumni Chapter: March 11, 2017 | Habitat for Humanity ReStore
---
Have questions?
Contact Jordan Smith, Coordinator of Alumni Relations, at 600-785-4167.