2018 Bulldog Forever Tailgate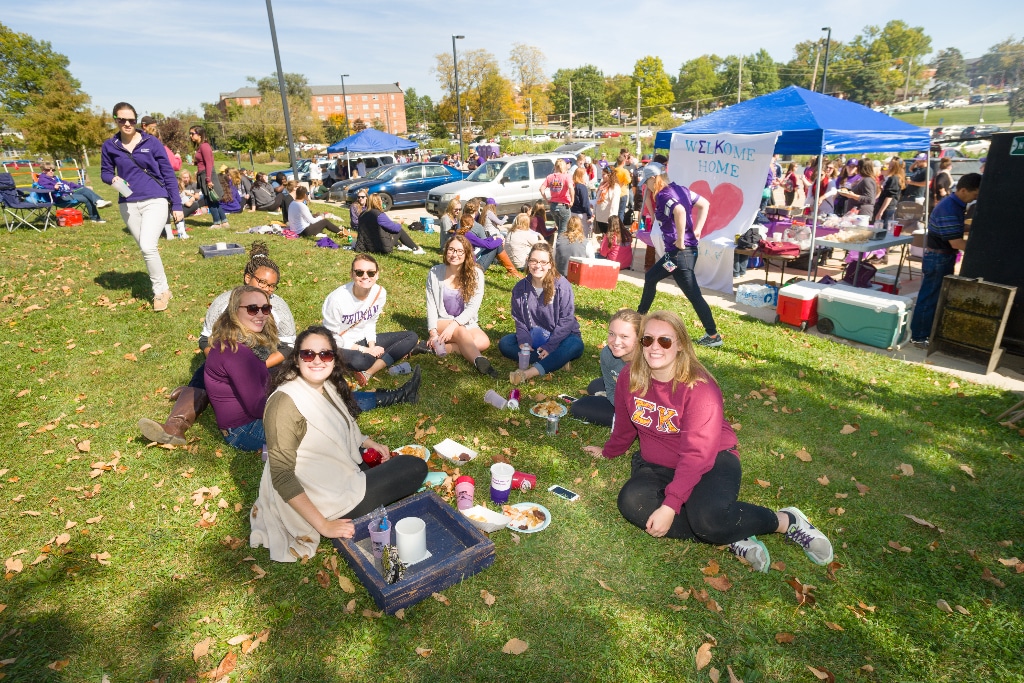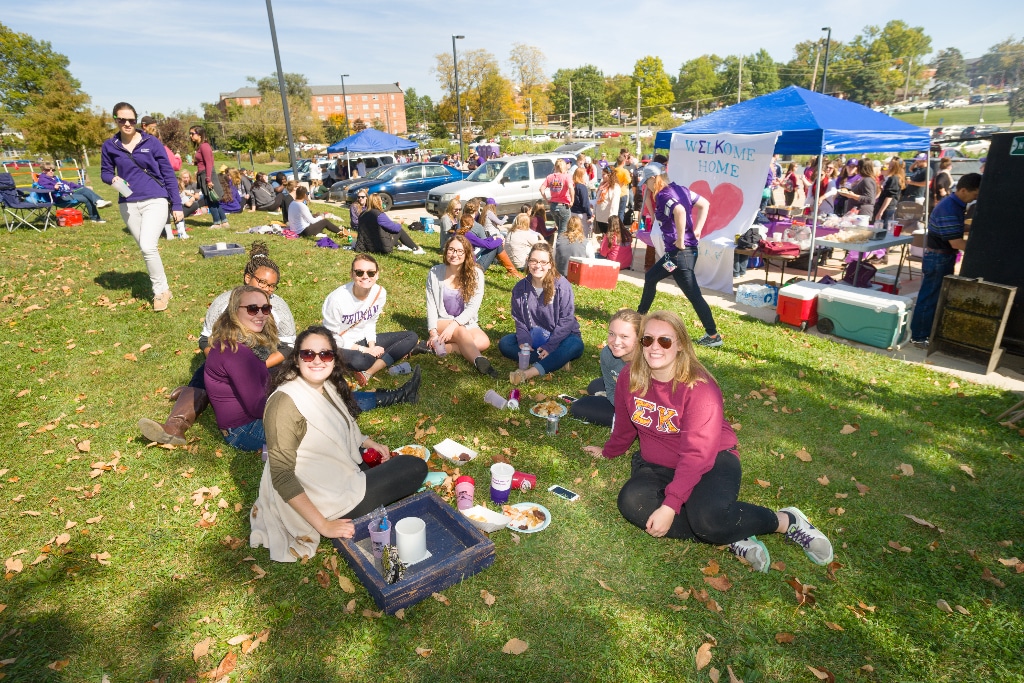 Saturday, October 13, prior to the Homecoming Football Game
Tailgate begins at 11 a.m. and runs until 1:45 p.m.*
Parking Lots 23 and 34 (West of the General Services Building in the parking lots on the southwest corner of Franklin and Patterson Streets)
RAIN SITE: Student Union Building
  Tailgate Map (PDF)  Purchase Tailgate Meal Tickets  Tailgate Policies (PDF)  Tailgate Registration 

Around here, once you've become a member of the Truman community, you're a Bulldog Forever. Before the Homecoming Football game, we invite all alumni, students, families, friends and members of the community to one giant reunion known as the "Bulldog Forever Tailgate." Alumni celebrating reunion years, such as 10-, 20-, 25-, 30- and 40-year anniversaries, are encouraged to attend the Tailgate and enjoy reserved seating for lunch at the tables by the Alumni Tent! We hope you will make the Bulldog Forever Homecoming Tailgate part of your Truman Homecoming experience!
Tailgate Meal Tickets
Enjoy a barbecue meal available through Sodexo at the large Alumni Tent, located in the grassy area at the southwest end of the Tailgate area. You are encouraged to purchase your meal tickets in ADVANCE ONLINE for $8 per person. Menu includes choice of burger, hot dog, or veggie burger; chips; cookie; and drink. Tailgate Meal is served 11:30 a.m. – 1:30 p.m.
Reserved Tailgate Space
The deadline to reserve Tailgate space had to be submitted by Thursday, Oct. 4. Exhibitors/participants who reserved spots will be allowed early access for set-up starting at 9 a.m. on the day of the Tailgate. Any remaining non-reserved space at the Tailgate will be made available on a first-come, first-served basis on the day of the event; if you did not reserve  Tailgate space by the deadline, you will not be able to enter the lot until 11 a.m. 

*Important Tailgate Information
The tailgate area will be barricaded from 11 a.m. – 2:30 p.m. on both sides. Vehicles will not be able to get in and out of the barricaded area between 11 a.m. and 2:30 p.m., once the football game begins.
You will need to adjust your plans accordingly.
The red squared area on the Tailgate Map is a car-free area at all times. This will be a high-traffic area and there can be absolutely no cars in that zone.
Tailgate Policies
All attendees and organizations are required to abide by the policies. Truman State University allows participants to bring in their own wine and beer to the Bulldog Forever Homecoming Tailgate. All beverages must be consumed in plastic cups or cans (no glass is allowed). We reserve the right to ask anyone consuming alcohol to show a valid identification establishing that he/she is 21 years of age or older. Please review all of the 
Tailgate Policies
.