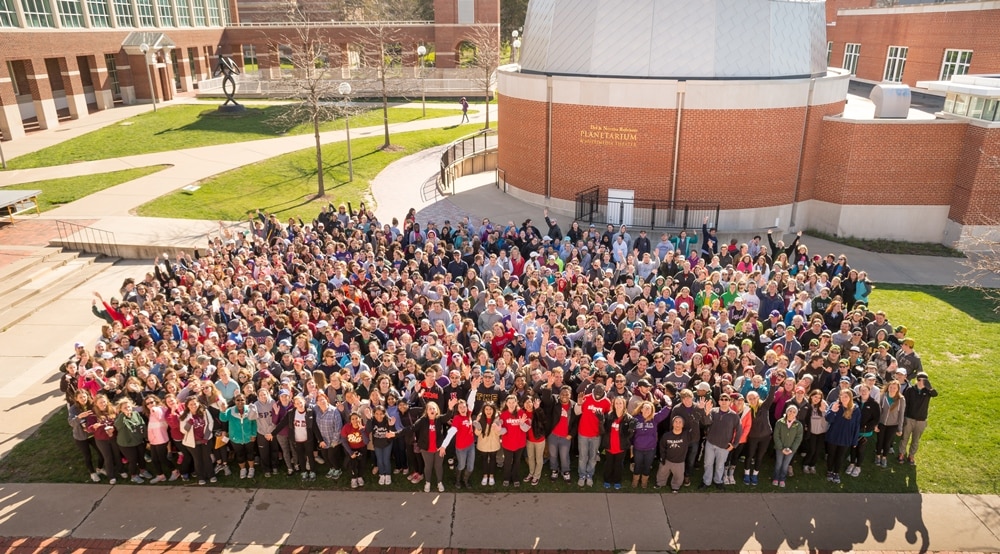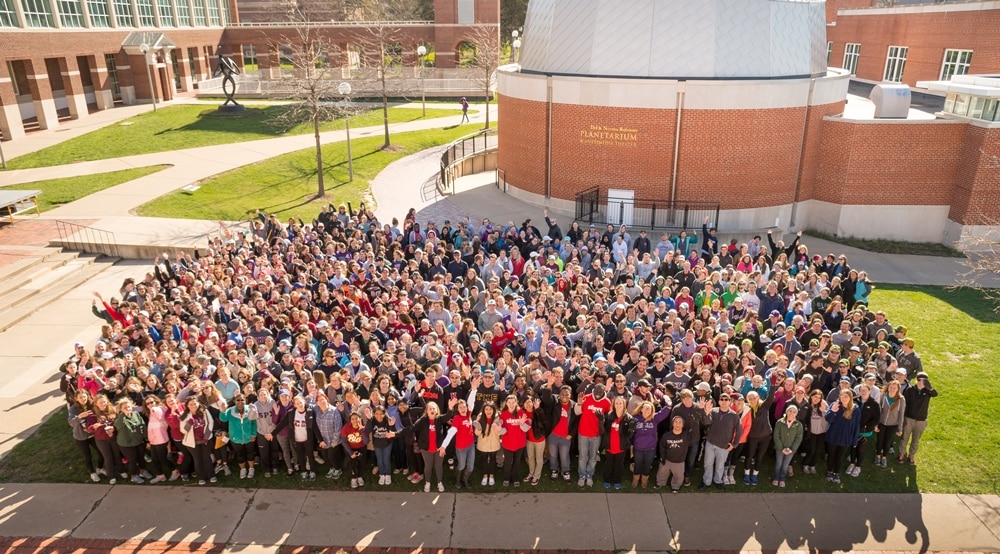 Around 1,200 Truman students rallied together on Saturday, April 2, 2016, to donate a day of service for the Big Event, the largest service project on campus. The day-long, student-run event, which is organized through the SERVE Center at Truman, helps students form connections within the Kirksville community by giving some of their time to work on service projects for local residents.
For this annual event, enthusiastic volunteers assigned to specific worksites fan out across the community and spend the day volunteering for projects ranging from painting, to yard work, to street clean-up and more.
Elizabeth Roe, a member of the SERVE Center staff, was among the students who helped organize this year's Big Event. "We love when students help out elderly community members who physically can't complete jobs themselves," says Roe. "We have received many thank-yous from elderly people who thought the students did an excellent job and were very respectful."
Local residents all across Kirksville benefit from this huge volunteer effort, while students have a chance to make new friends in the community.