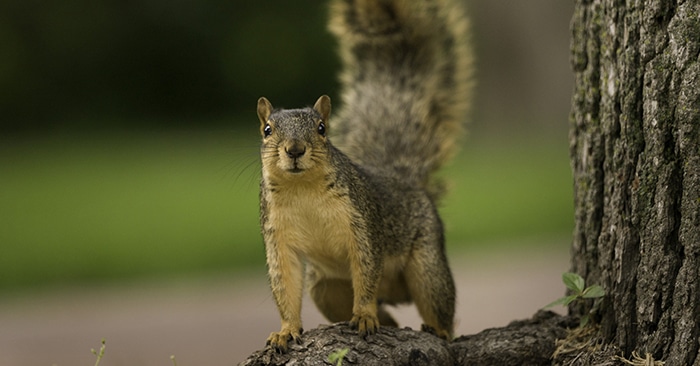 Truman State University announced today that the "pit" area located south of Pickler Memorial Library would be converted into a sanctuary for campus squirrels, thanks to a partnership between the school and a wildlife preservation organization.
The University was awarded a $1.4 million grant from the nonprofit Americans Promoting Recreational Fauna Outdoor Observational Living Spaces to convert the unused area. Wildlife experts awarded the grant to Truman citing the need to provide the animals a natural habitat, and noted that constant campus construction and student foot traffic can irrevocably harm the already fragile psyche of a squirrel.
"Squirrels are synonymous with Truman," University President Troy Paino said. "Anyone who has ever visited our campus has probably had a positive encounter with one of our squirrels, and hopefully by creating this safe space, those encounters will continue for years to come."
Alvin Scrat, the director of Americans Promoting Recreational Fauna Outdoor Observational Living Spaces, contacted representatives of the University in December after he learned of the acorn art project on campus.
"When we saw that, we felt it was obvious that Truman is a community with a deep spiritual connection to the local squirrels," Scrat said. "Moving forward with the sanctuary in Kirksville makes logical sense."
In addition to the creation of the sanctuary, the grant also allocates funding for research on the squirrels. While the pit made for a natural site selection, its proximity to the library offers other potential opportunities.
"Not unlike our students, our squirrels are highly intelligent," Paino said. "The researchers tell me that squirrels can be trained, and we are exploring potential work-study options for them."
Researchers are confident within five years the squirrels could be implemented to aid the Pickler Memorial Library staff and possibly even run the library's Starbucks.
In light of Truman's new affiliation, Paino said he would launch exploratory committees to gauge student and alumni interest in changing the mascot from a bulldog to a squirrel. Any announcement regarding that decision is not expected to be made before April 1, 2017, which Paino noted is April Fools' Day.