Study-Abroad in Mexico: Therapy Beyond Borders
Mackenzie Jones: Communication Disorders Major & Health Science Major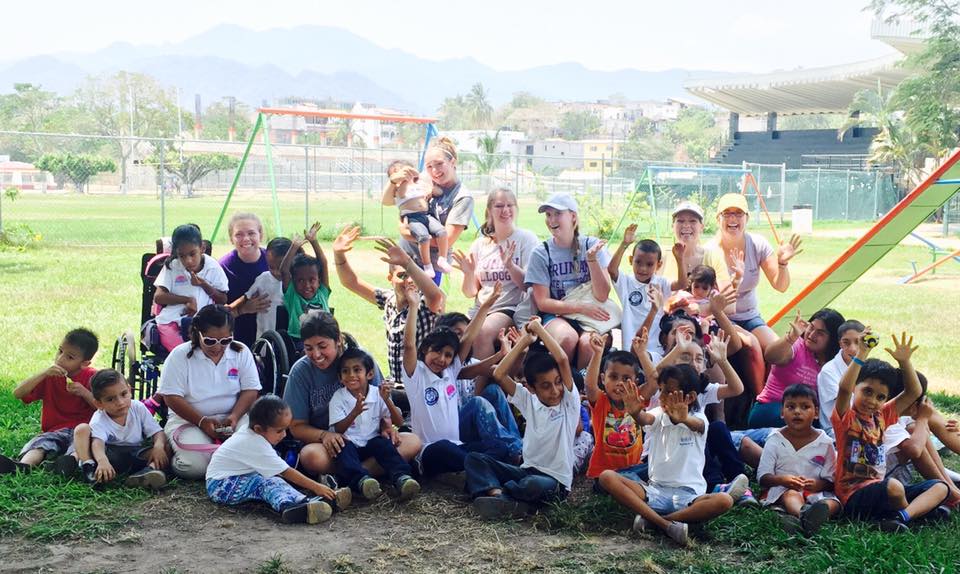 By Mackenzie Jones
"How can you do speech therapy for kids in a country where you have limited knowledge of the language?" Now that is a good question, and one I was unable to answer until I spent a week in Mexico providing these alleged speech services to children who spoke Spanish.
I am a native English speaker and learning Spanish had never come easily. I tried a little in grade school, three years in high school, and one year in college, yet I still felt like a novice. I was afraid to speak in class and oral exams were my worst nightmare. Imagine my anxiety over the expectation to not only talk to others in a foreign language, but to teach and play with them. However, when the time came, I followed my instinct. I used simple phrases, always smiled, and ultimately learned more from them than I ever thought possible.
I joined the Communication Disorders Department at Truman State University still unsure of what I wanted to do with my life. I was drawn in by their compassion for people and their work to improve communication. I stayed because of my passion for advocating and assisting those with disabilities.
It turns out speech-language pathology (SLP) or audiology is not my calling, but I found a profession that fits all my needs: ear, nose, and throat doctor. I have decided to go this route because I want to also understand the interconnectedness of the entire body along with overall health to best assist my patients with their ears, nose, and throat needs. However, getting hands-on experience as an SLP in Mexico—a setting that required spontaneity and cultural competence—gave me so much respect for the communication disorders professions. I am a huge proponent for interprofessional teams and will never hesitate to work together with SLPs and audiologists to allow my patients access to the best resources and health care.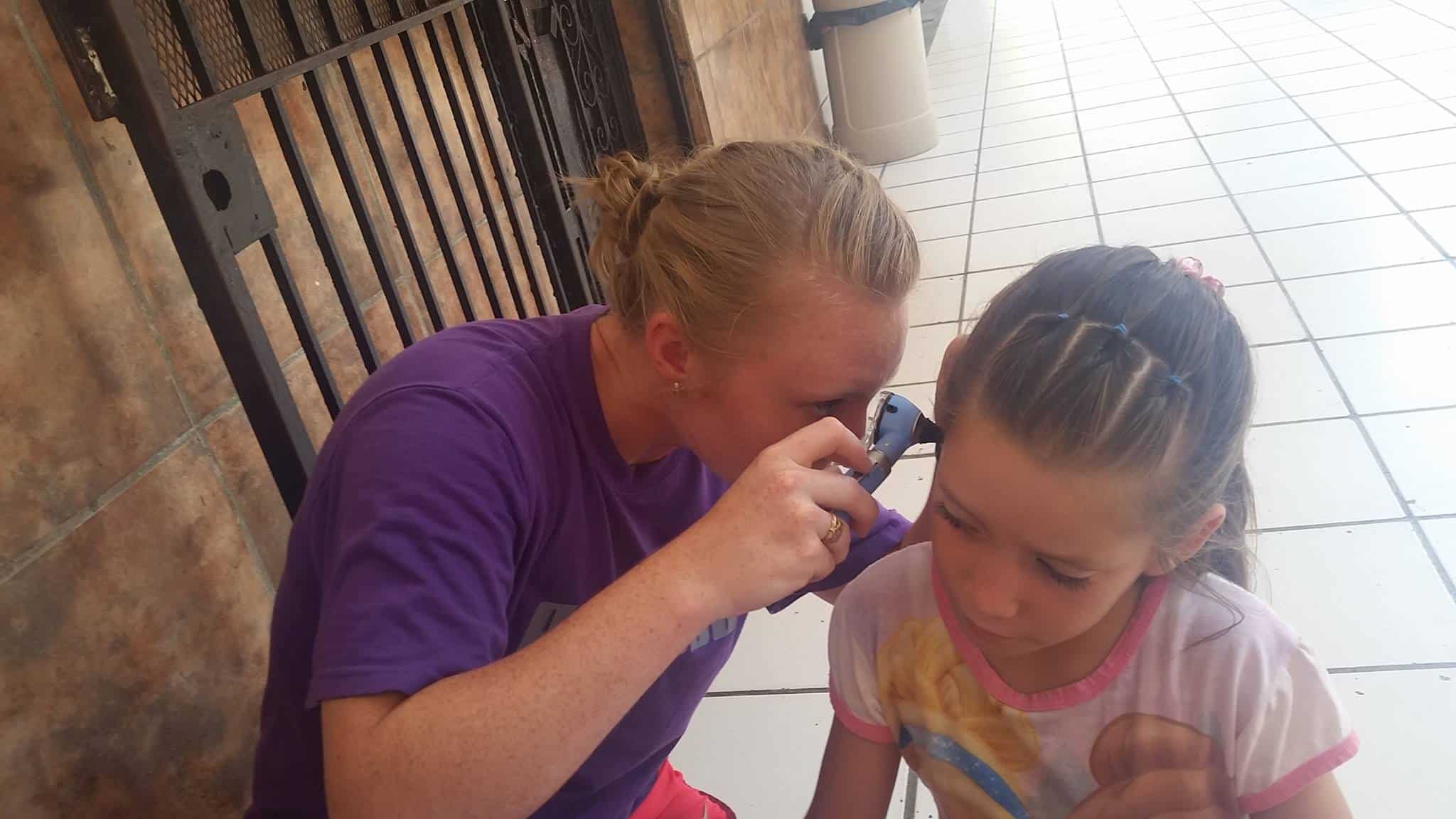 The Mexico experience emphasized the need for interprofessional teams and disability advocacy in countries outside of the U.S. In the United States, we can honestly say it takes a village to raise a child not to mention a child with disabilities. We have extended family, friends, neighbors, and teachers, as well as health professionals and education services to support us through the challenge.
But what about those who don't have access to some of these resources? In our eight days in Puerto Vallarta, Mexico, the group worked with two orphanages, a school for kids with disabilities (many with Down syndrome or autism), and a daycare for kids with disabilities (many with cerebral palsy). Each center had different amounts of resources, but more than anything they had the love and support of their teachers, assistants, nurses, and para-professionals.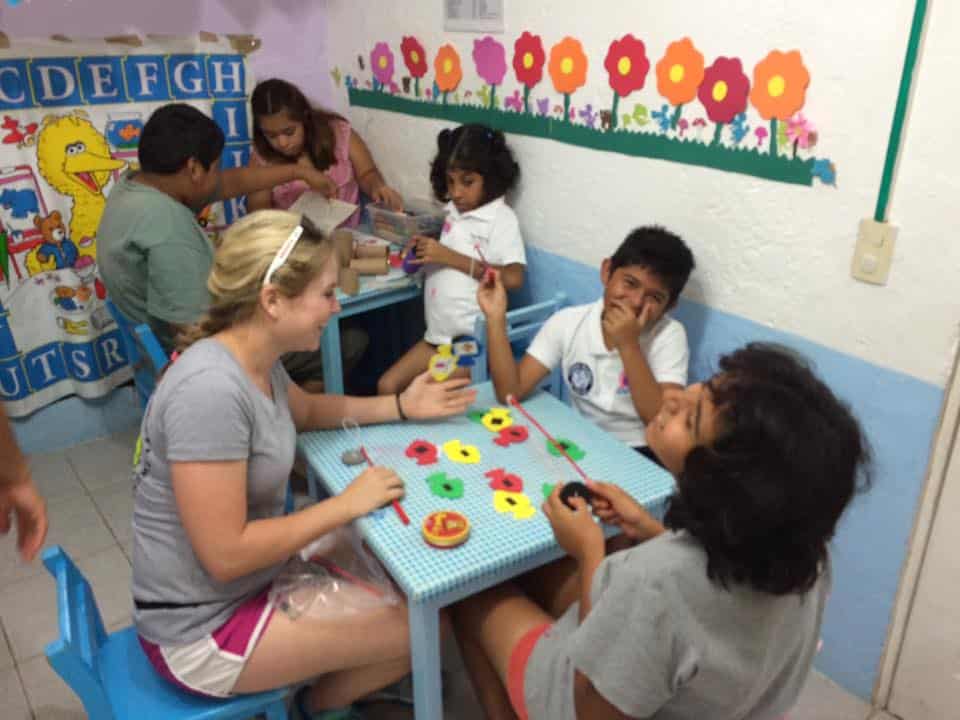 After working with these professionals, I learned that our time there was less about the therapy and more about the education we were able to offer the teachers and parents. There is that old saying: "You can give a man a fish and he can eat for a day, or you can teach a man to fish and he can eat for a lifetime." They may not have an audiologist on-hand or an SLP available in every school like we do in the United States, but they are willing to learn techniques and strategies to help their kids improve their communication long after we are gone.
The best part about this trip was using my college education in a real-world situation. I am also a health science major and focusing on parent education about modified communication tools allowed me to combine my disciplines. I was able to use an otoscope to look in the kids' ears and offer my thoughts to the director of an orphanage as well as practice behavioral management techniques with six energized first-graders wanting to run around as we read them a book.
It was this interdisciplinary work along with real life experiences that has made me a better student in the health professions. This Mexico experience pushed me outside my comfort zone and gave me a new desire to travel. Through future explorations abroad, I hope to increase my cultural competence, learn new languages, and advocate for those outside of the United States.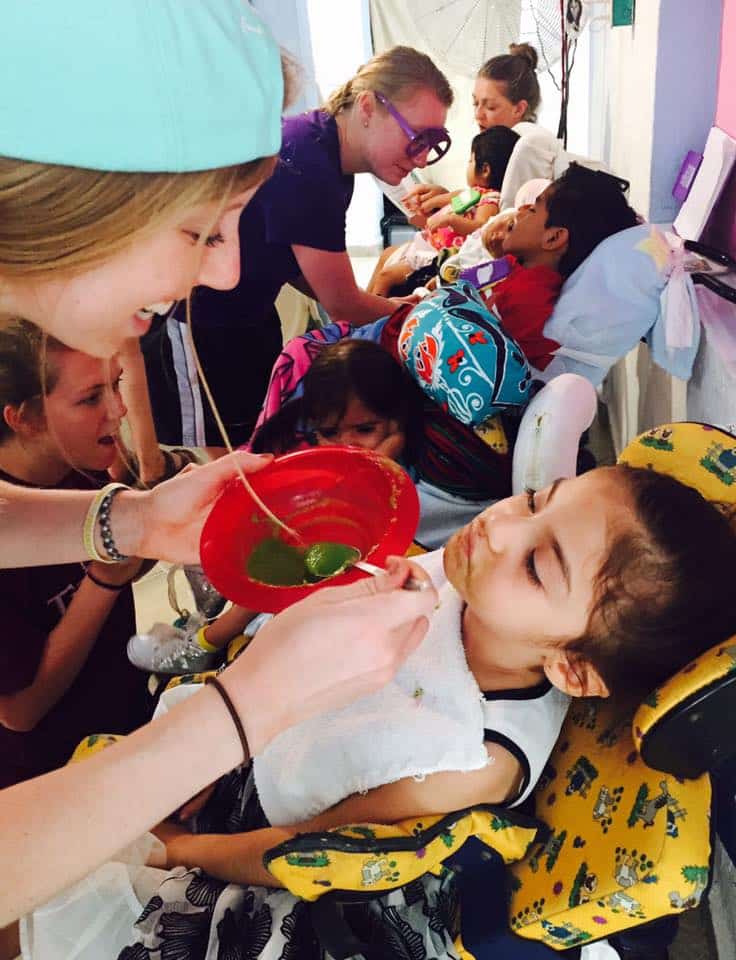 I could continue to discuss all that I learned, but I want to thank the Holman Family for the Holman Family Study Abroad scholarship that gave me the resources I needed to be a part of this Communication Disorders Mexico experience. Without them I would have fewer aspirations for improving health care outside of the United States. I thank them immensely for broadening my goals and helping me make a ripple in the large ocean of health advocacy for those who are underserved.