Sarah Foltz ('10), an administrative coordinator and cultivation events specialist for development at the National World War I Museum and Memorial in Kansas City, is doing something she loves.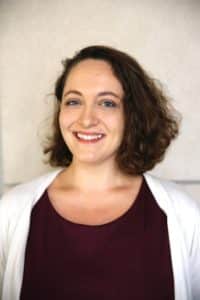 True students of the liberal arts know learning does not stop when they leave the classroom. Graduation is less about the completed coursework and more about the opportunity to go out into the world and apply the skills they have acquired in whatever areas might spark their intellectual curiosity.
"One of the most important lessons I learned at Truman State University was the value of seeing things from all sides – of changing my own perspective and delving into things that can give more information about a time or place," alumna Sarah Foltz said.
Foltz always had a self-described passion for museums, and after receiving a Bachelor of Science degree in anthropology and sociology from Truman in 2010, she went on to earn a Master of Arts in museum studies from Johns Hopkins University. When she started working in her current position, she was able to fully explore one of the most pivotal events in world history.
"My understanding of the Great War was surface level at best," Foltz said. "The National World War I Museum and Memorial is committed to education – both external and internal – and offers an array of opportunities for staff members to deepen their understanding of this war."
For Foltz, working at the museum increased her awareness of the human element of the war, particularly in areas that would lay the foundation for future social movements.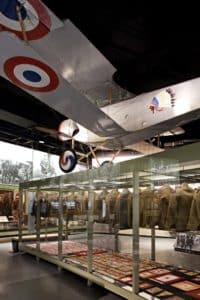 "I had never considered the confluence of the war with early civil rights movements, immigration, racial tensions and gender politics," Foltz said. "Rather than being a unified force, the people serving in the military were dealing with some very real upheaval in their communities and their place in the world."
Among the notable achievements in that time period, Foltz cites the first opportunities for women to be surgeons and for minorities to be able to gain ranks and positions that might not otherwise have been possible. In addition to providing social mobility, Foltz feels World War I marked the start of globalization.
"For some of our local Missouri boys, this was the first time they had ever even been outside the state, and they were suddenly in contact with people with vastly different cultures, languages and traditions from around the world, united only in cause," she said. "This is an incredible demonstration of mankind's ability to rise above social and cultural constructs to work toward a common goal."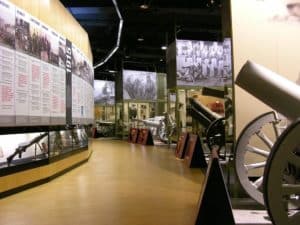 Foltz is not the only person to have a newfound interest in World War I. As 2017 marks the 100th anniversary of the United States' involvement in the conflict, the museum has experienced an influx in visitors. Last year saw a third consecutive record for annual attendance with more than 300,000 guests coming from all 50 states and more than 70 countries. To accommodate visitors, the museum presents several live programs and events, in addition to traditional exhibits.
"Through these efforts, we are able to gain a deeper understanding of this first world war, and begin to understand some of the motivations and complications, some of what made this conflict unique and gives us new perspective on our own lives," Foltz said. "It is exciting to see this inter-disciplinary technique both from my university and in my workplace, and I am grateful that Truman helped me recognize its importance."
For more information about the National World War I Museum and Memorial, visit theworldwar.org.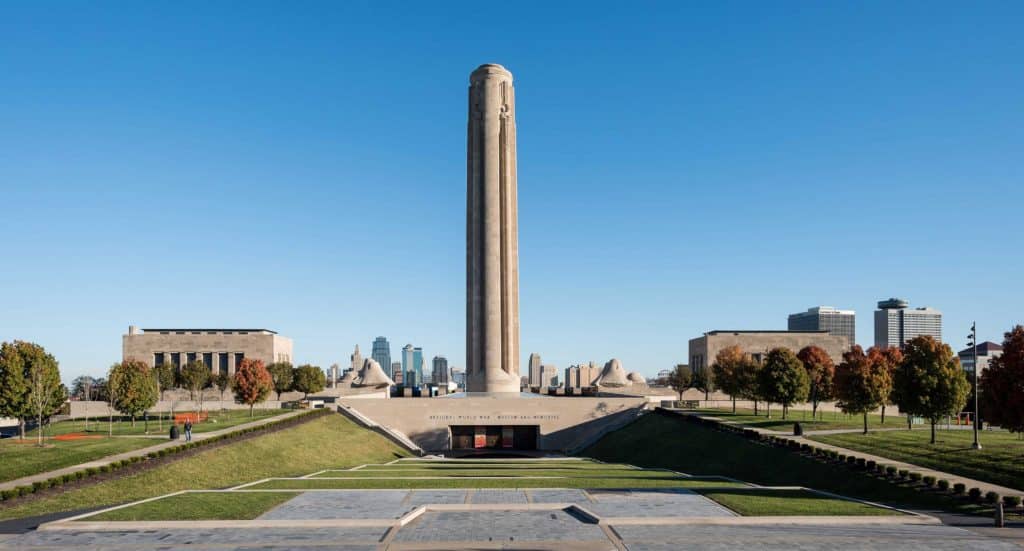 ---
More alumni stories