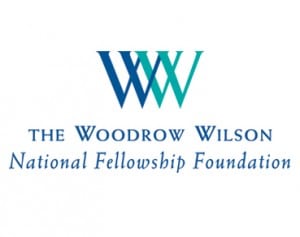 Official Website
Mellon Foundation Fellowships
A small suite of programs at Woodrow Wilson offers support for graduate students, faculty members, and professionals who previously participated in the Mellon Mays Undergraduate Fellowships (MMUF).
Woodrow Wilson MBA Fellowship in Education Leadership
This program recruits and prepares outstanding leaders for schools and districts in participating states.
The Charlotte W. Newcombe Doctoral Dissertation Fellowships
This fellowship is designed to encourage original and significant study of ethics or religious values in all fields of humanities and social sciences.
The Woodrow Wilson Teaching Fellowship
This fellowship seeks to attract talented, committed individuals with backgrounds in the STEM fields—science, technology, engineering, and mathematics—into teaching in high-need secondary schools in certain eligible states.
The Woodrow Wilson Rockefeller Brothers Fund Fellowships for Aspiring Teachers of Color
This fellowship helps to recruit, support, and retain individuals of color as K-12 public school teachers in the United States.
The Woodrow Wilson Dissertation Fellowship in Women's Studies
This fellowship encourages original and significant research about women that crosses disciplinary, regional, or cultural boundaries.