Here are some resources to help sociology/anthropology majors plan their course schedules
Flow Chart
This chart illustrates the 33 hours of major classes in the Sociology/Anthropology program.  Visit Truman's Course Catalog for more details.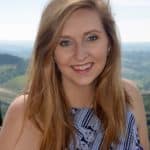 Some majors teach how to be successful in a specific field, but sociology has taught me how to be a better member of society. My eyes were opened to different perspectives and beliefs, many of which I had no idea existed before my time here. The department has given me incredible knowledge and resources that have prepared me to take the next step in my personal and professional life, and I cannot wait to see where this path leads.