Major: History, Education
Class of 2021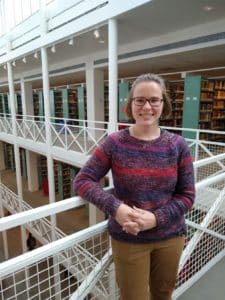 I would recommend this internship to anyone who thinks they want to work in a museum, no matter what department. There are so many opportunities to explore and through that exploration, to identify what you're good at and passionate about.
This internship afforded me really unique opportunities to do work in a museum that most interns never get to do, like exhibit deinstallation. As a result, I feel better prepared to be a museum professional. Additionally, the people I worked with were extremely helpful, understanding, and passionate about sharing their work. They treated me like a real employee and didn't give me any make-work. This also played into the overall valuable experience of working full-time in a professional setting. Working full-time and doing real work gave me a true sense of what my future career will look like and prepared me for that. For many people, the work environment is an important part of judging whether a career is right for them and here it was helpful in confirming the same for me.
As a result of this internship, I have been able to cement in my mind that I want to work in museums. Even better, within that field, I found that my skills and interests are best suited to working as a museum registrar, which was very helpful because otherwise I may have ended up in a museum department I didn't enjoy. This internship really clarified my future goals and reaffirmed that I had chosen something I will love doing the rest of my life.
History Internship Opportunities
History Major