St. Joseph Museums Internship
---
Cameron Massieon
Major: History, German
Class of 2024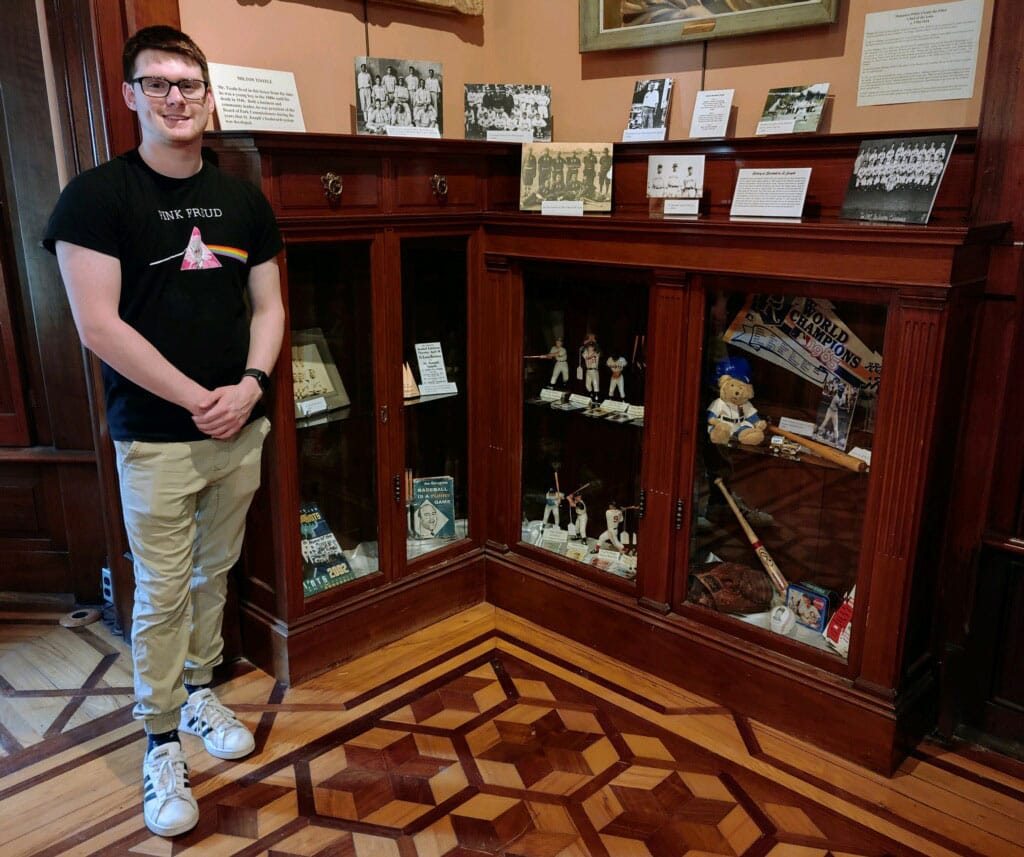 "Would I recommend this internship? Absolutely. I think every single student should do as many internships as they can during their time in school, because I feel like I learned more about history in two months than I could have done in four history electives.
From researching for exhibits, handling collections, reading through archived documents, and speaking with people who lived during historic time periods, I felt completely immersed in the history of St. Joseph, Missouri, and the world as a whole at the museum. If you are at all interested in working in a museum, you should absolutely do a summer internship to get a foot in the door. You will doubtlessly learn so many useful skills and ideas.
My favorite part of the internship was having the time and freedom to explore a potential future career. I met so many amazing people who helped me achieve the goals I set for myself. I was able to see what it is really like to work in a museum, and get good experience doing a wide variety of jobs and tasks. I loved that I was allowed to curate and research my own exhibits, and then see them through to completion. Something like that is unachievable in other contexts, and I am so glad I was able to do this internship and get that experience. Furthermore, I really liked that I had a good support system at the museum whenever I ran across something I needed help with. It felt like people really wanted me to succeed and help me in completing my goals.
I loved this internship so much, and I hope that I am given the opportunity to do more in the future. During this internship, I found that I really wanted to spend more time in a museum, and it is likely going to be where I focus my career for the rest of my time at Truman and beyond. I learned so many things that pushed me in that direction, and I don't think there was any better way to get experience in this field and see if it were something I would be interested in better than this internship."