Master of Arts in Education — ESOL K-12 Endorsement: Teaching English for Speakers of Other Languages
The ESOL K-12 Endorsement is an add-on certification program for certified teachers* and Master of Arts in Education (MAE) teacher candidates who desire to teach English as a Second Language (ESL) and/or to incorporate ESL pedagogies into their content area instruction.
For students who will earn an initial certification through the MAE, the program consists of the following:
Four undergraduate courses:
LING 238—Introduction to Linguistics (3 credits)
LING 250—English Linguistics for the Classroom (3 credits)
LING 308—Principles of Second Language Teaching (4 credits) OR CML 308—Principles of Second Language Teaching (3 credits)
LING 324—Topics in Sociolinguistics (4 credits) OR LING 325—Language and Gender (4 credits)
Four graduate courses:
ED 609G—Internship in ESOL (3 credits)
ED 6XXG— Instructional Interventions for Secondary Students (grades 6-12) with Reading Deficiencies (3 credits)
LING 608G—Management of Instruction ESOL (3 credits)
LING 620G—ESOL Assessment Strategies for K-12 Learners (3 credits)
The ESOL internship is normally completed in conjunction with the teacher candidate's primary internship. The minimum number of contact hours for ED 609G – Internship in ESOL is 45. The actual number of hours, often much greater, will be determined by the professional development team at the intern's school and the university supervisors (primary certification and ESOL).
Language Proficiency
Candidates must attain intermediate proficiency in a second language and complete one additional 3 credit course at the 300-level, or take an additional course in a third language at the elementary level.
Students who would like to earn this endorsement as part of their MAE program should consult with the MAE Certification Officer to develop a course plan for both their undergraduate and graduate programs.
*If you already have certification, please contact the MAE Certification Officer prior to enrolling in classes for this add-on certification program.
---
Dr. Wendy Miner
Education Department Chair
wsm@truman.edu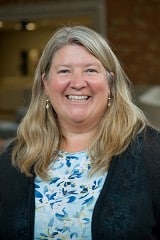 Ms. Sheila Berkowitz
MAE Certification Officer
sberko@truman.edu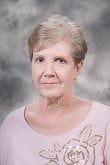 Dr. Luke Amoroso
Assistant Professor of Linguistics
lamoroso@truman.edu