COVID-19 CIS FAQs
Can I legally stay in the U.S. while completing Spring 2020 courses online?
Yes.
Am I allowed to leave the U.S. and complete Spring 2020 courses online from home?
Yes.
What happens to my SEVIS record?
If you remain enrolled full-time and participate in courses online, the CIS will continue to maintain your SEVIS record for Active F-1 or J-1 status during this COVID-19 disruption.
Do I need a travel signature on my I-20 or DS-2019 to leave the U.S.?
No. You do not need a travel signature to leave the U.S. 
How will I get a travel signature or new I-20 to return to the U.S. to study?
The CIS will provide an online form at a later date for you to use to request a new I-20 to be used to reenter the US in lieu of a travel signature on your old I-20. You will be notified by email when this form is available.
Will I need to get a new visa to return to the U.S.?
At this time, the U.S. Department of State guidance does not say that a visa is automatically invalidated after an absence of more than five months, but says it may "be prudent for students to apply for new visas."  The CIS will do our best to inform you of any changes to this policy. 
What is the latest policy to verify if my I-20 and F-1 visa status will be affected?
You may review here the most recent guidance we have been given regarding changes in F-1 student advising due to COVID-19. Due to the
fluid nature of this situation, the answers in this document may be subject to change. Refer to
ICE.gov/COVID19 for the most up-to-date version of this FAQ.
What should we do if the school hasn't been able to start or postponed by August 2020?
When that time comes, we would look into a program extension, a leave of absence, etc. Right now we are keeping your SEVIS Record Active until further notice from USCIS. We will communicate more information to international students when we know more from the Department of Homeland Security.
What ways can we access the school resources including online classes and assignment submissions while in another state or abroad?
Communicate with your professors before you travel to notify them of your situation. If you are unable to access your Truman email while abroad you should give your professors your personal email so that you can communicate with them while at home.
How do I access Truman's resources while off-campus or abroad?
Truman State University offers a secure VPN to access Truman resources. Students must install the software following the instructions on the website here: https://secure.truman.edu/its-s/vpn/. It is suggested that you first test the VPN if you are in Kirksville to make sure everything works before traveling. A simple test would be to check if you can get to online library resources from off-campus.
If we have questions about maintaining our F-1 or J-1 status, when can we meet with you?
The CIS staff will be working from home at this time. You may email the CIS staff individually or call us at 660-785-4215. You may reach Nicole Stelter, International Student Advisor, at nstelter@truman.edu. If needed, we may schedule a Zoom meeting for face-to-face questions and answers.
Do I still have health insurance if I stay in the U.S.?
Yes. International Students with LewerMark insurance will have coverage inside the U.S. until August 14th, 2020. Check LewerMark insurance coverage at lewermark.com/truman. 
Do I still have health insurance if I return home?
No, LewerMark insurance does not cover you in your home country.
I haven't filed my U.S. taxes. What should I do?
Unfortunately, the CIS is unable to assist students in tax preparation. The 2019 tax deadline has been extended to July 15, 2020 as shown here. You may review a helpful website for tax preparation for international students here. You may also review the tax FAQ posted by VITA.
I have questions regarding housing, on-campus work, refunds, online instruction, etc.  Who should I contact?
An FAQ is available at https://trualert.truman.edu/ and will be updated frequently.  Specific questions not addressed in the FAQ may be submitted by email to covid19questions@truman.edu. 
---
Check here for information on:
Check here for these forms:
Check here for information on employment, returning home for the summer, hospital bills, or LewerMark insurance policy.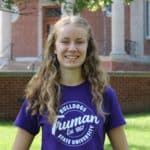 Kirksville is an awesome community because it's big enough that there's fun stuff to do but small enough that it has that hometown feel.