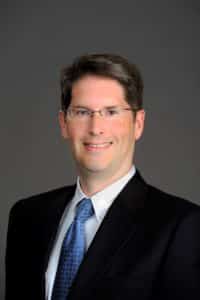 Mike McClaskey is a retired Fortune 500 corporate executive.
Most recently, McClaskey worked in executive capacities at DISH Network, serving as the executive vice president and chief human resources officer as well as the senior vice president and chief information officer. Before joining DISH, he spent 12 years at Perot Systems where he was the corporation's vice president of infrastructure solutions and CIO. He has been recognized by the Denver Business Journal and the Society for Information Management as CIO of the Year in 2014 and was included in Evanta's Top 25 Breakaway Leaders.
A native of Kirksville, McClaskey received Bachelor of Arts and Bachelor of Science in Education degrees from Truman as well as a Master of Arts degree from the University of Missouri.
McClaskey previously served as the president of the Foundation Board, and he was an active steering committee member for both the "Pursue the Future" and "Bright Minds, Bright Futures" campaigns.  He and his wife, Janet (Yearns) McClaskey ('84), were named Truman's Alumni of the Year in 2014.
McClaskey was appointed to the Board of Governors in April 2018.