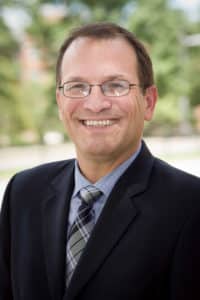 Philip J. Christofferson is a partner and owner in the St. Louis law firm of Cockriel & Christofferson, LLC.  Christofferson's practice concentrates in construction litigation and business litigation.  He primarily represents contractors, subcontractors, architects, engineers, owners, and others involved in all aspects of the construction industry, from multi-million dollar commercial developments to residential disputes.  He is a member of the Missouri and Illinois Bars.
From 2014 to 2019, Christofferson was also a member of the Board of Directors of Kids In The Middle, a St. Louis based nonprofit agency that provides counseling and support to children and families through the difficulties of separation and divorce.  Christofferson served as the Treasurer and Finance Committee chair of the KITM Board from 2015 to 2018.
Christofferson is a 1995 graduate of Truman State University (B.A.) and a 1998 graduate of The University of Chicago Law School.
Christofferson was appointed to the Board of Governors in February 2020.