Board of Governors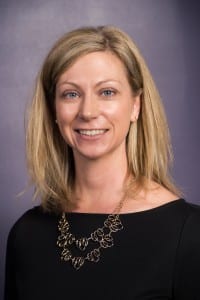 Truman State University
Jennifer Kopp Dameron, Kansas City, Mo.

Jennifer Kopp Dameron is the Director of Intergovernmental Affairs and Policy for the Jackson County Prosecutor's Office.
Dameron earned a Bachelor of Arts degree in business administration with a concentration in finance from Truman State University in 1999.  While at Truman, Dameron was active in numerous student organizations and participated in Truman's study abroad program and the Missouri Government Internship program.
She earned her juris doctor in 2002 from the University of Missouri-Columbia School of Law.
In 2012, Dameron was appointed as the first chair for the Kansas City Land Bank Commission and maintained that position during her entire term.  She is also a past commissioner of the Kansas City Tax Increment Finance Board.  Currently, Dameron serves on the Wonderscope Board of Directors.
Dameron was appointed to the Board of Governors in January 2016.