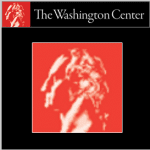 The Thomas R. Pickering Foreign Affairs Fellowship programs are funded by the U.S. Department of State and administered by The Washington Center for Academic Internships. The fellowship recruits talented students in academic programs relevant to international affairs, political and economic analysis, administration, management, and science policy. The Thomas R. Pickering Foreign Affairs Fellowship programs provide academic and professional preparation for outstanding candidates to enter the U.S. department of State Foreign Service, representation America's interest abroad.
The fellowship has both an Undergraduate and Graduate program. Pickering Undergraduates applicants must apply as rising seniors; Graduate applicants must be seeking admission to a two year master's degree program in the fall of following academic tear from which they are applying.
Who Can Apply:
Eligibility to apply for The Thomas R. Pickering Foreign Affairs Fellowship is limited to:
Current college senior or college graduate
Entering a two-year terminal master's degree program in the fall of the fellowship year
Minimum undergraduate GPA of 3.2 (4.0 scale)
United states citizenship at the time of the application
Upon successful completion of the Foreign Service examination, Pickering Fellows make a commitment to serve for a minimum of five years in an appointment as Foreign Service Officer.
Value:
Up to $37,500 annually for academic expenses, covering the first and second year of graduate study
Two paid State Department summer internships (domestic and abroad)
Professional development through workshops and informational seminars
Mentoring by U.S. Foreign Service Officers
Deadlines:
Deadline for Pickering Graduate Fellowship
Applications: January 16, 2015
Recommendations: January 23, 2015
Information about Pickering Undergraduate Fellowship is forthcoming.
How to Apply:
A complete Thomas R. Pickering Foreign Affairs or Graduate Foreign Affairs Fellowship application requires completion of the following components:
A submitted online application.
.PDF files of the required supplemental items, submitted by email.
Two (2) letters of recommendation emailed from the recommender by January 23, 2015.
More instructions for application can be found here: Application Information
If you have any other questions or if we may be of further assistance, please contact Truman State University's Graduate Office.
Good luck with your application process.