Truman students are passionate about everything they pursue and are active and  involved in various student organizations. Here are some of the most popular organizations for sociology/anthropology majors.
Departmental Organizations
Honor Societies
Other Organizations
MORE: All Truman Clubs & Organizations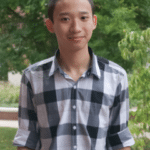 The atmosphere at Truman is warm. People here are friendly and are willing to help you whenever you need it. Also, there are plenty of organizations available to help international students to make new friends, understand new cultures, and enjoy life in America.