HES Student Organizations
value in the nation among public colleges & universities (Consumers Digest)
So you may be asking, how can I get involved with other students in my major, as well as other students on campus? The Health and Exercise Sciences Program encourages involvement with organizations that contribute to the development of our majors:
Phi Epsilon Kappa
This Exercise Science Honor Fraternity is dedicated to service and networking within the Health and Exercise Science community.
Student Public Health Association
The Student Public Health Association (SPHA) increases the professional competencies of Health Science students at Truman State University through service and educational activities on and off campus.
More: All clubs and organizations at Truman State University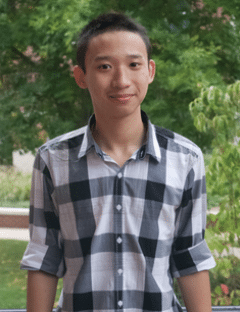 "The atmosphere at Truman is warm. People here are friendly and are willing to help you whenever you need it. Also, there are plenty of organizations available to help international students to make new friends, understand new cultures, and enjoy life in America."
– Anh Duc M., Mathematics & Economics, Vietnam