Board of Governors Code of Policies
value in the nation among public colleges & universities (Consumers Digest)
Board of Governors
Truman State University
Code of Policies of the Board of Governors
Bound copies of the Code of Policies of the Board of  Governors are updated periodically and can be found in Pickler Memorial Library and the offices of the General Counsel and the President.  The last update of those bound copies was made on April 12, 2014.
The most current version of the Code of Policies, which includes any revisions approved since April 12, 2014, can be found below.
Table of Contents
Foreword and Preface
Authentication of Code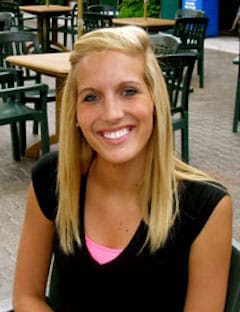 "I found it very relaxing to get away from the hustle and bustle of a big city and get the chance to enjoy all of the aspects of a smaller town. This town is a wonderful place to enhance your college experience."
– Bethany Williams ('13), Communication Major