Paul Niehaus IV: Making Music Come to Life
Paul has been busy putting his own stamp on the music industry as a performer, producer, audio engineer and record label owner. Tapping into his extraordinary musical talents and the practical skills gained through a liberal arts education, Paul used his understanding of the complex nature of the music world to build a successful career path.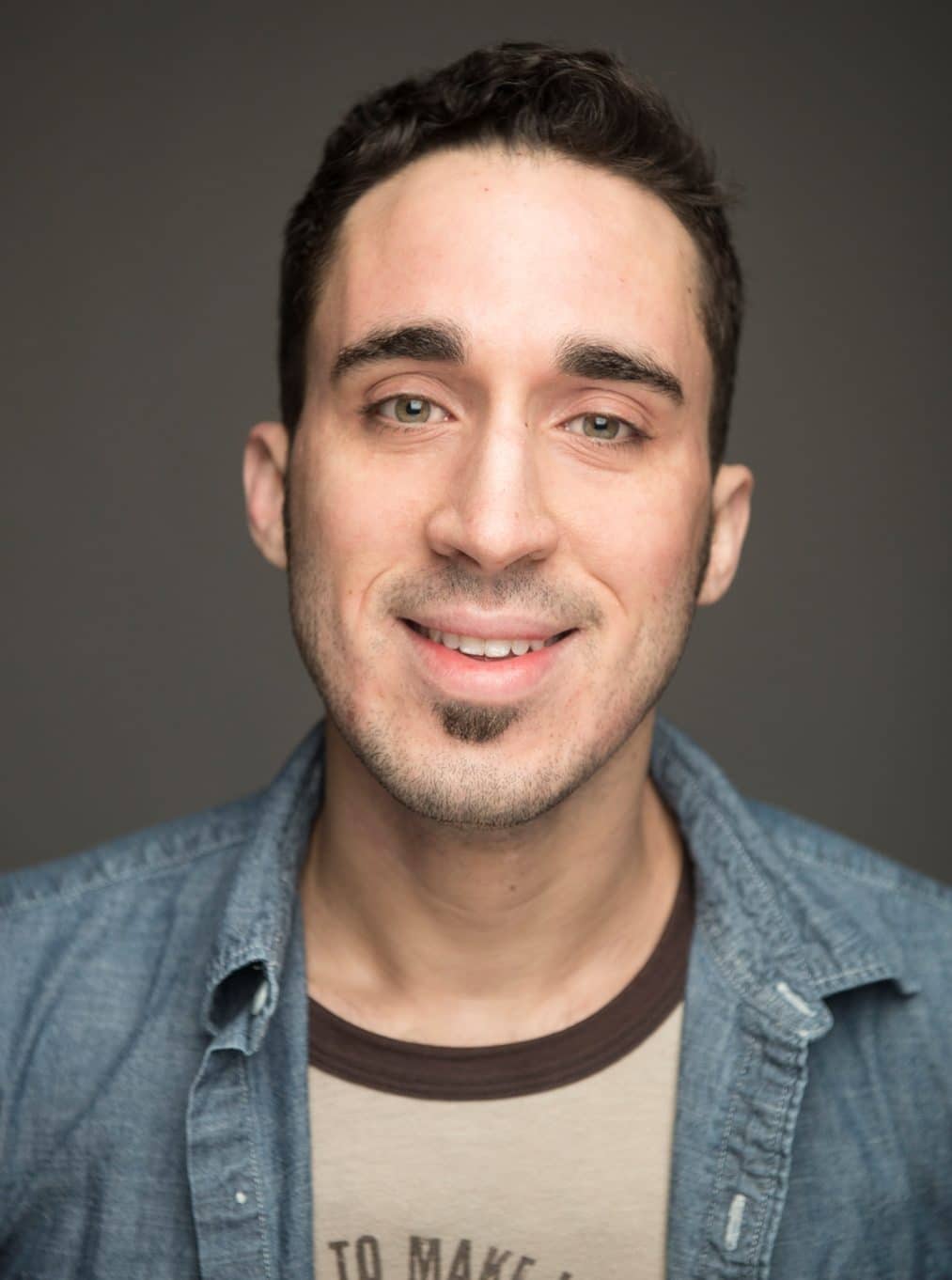 Paul Niehaus IV got bit by the music bug early on in life. It started with the little plastic recorder so many of us remember from music class in elementary school. That sowed the seeds for his interest in music, and he went on to master the guitar, bass, keyboards, and drums. His musical repertoire also includes the harmonica, mandolin, French horn, trumpet and saxophone. Ever since he picked up his first instrument in the fourth grade, Niehaus has been pursuing his passion doing what he enjoys most ― making people happy through music.
One of Niehaus' earliest musical heroes was B.B. King. "When I heard his album 'Live at the Regal,' I decided to learn the guitar because the expression it had was so extreme and emotional," says Niehaus. When he started learning about producing, Oliver Sain, who was Saint Louis' patriarch of recording and producing soul, blues, and R&B, had a huge influence on Niehaus. Another idol is Willie Mitchell, the producer/engineer behind Hi Records, the Memphis soul label most famous for producing Al Green. That soul sound, developed in places like Memphis, Muscle Shoals, Detroit, and more, became a sonic obsession to Niehaus.
Building a Music Career Step by Step
Niehaus came to Truman State University to develop his mastery of music theory and to strengthen his musical abilities earning a bachelor of arts in music in 2009. Intrigued by the connection between storytelling and blues music, he also pursued a minor in folklore. Fresh out of college, his first job was a five-month stint playing guitar on a cruise ship. After that, he toured with Rockin' Jake, then with Matt Hill, and ultimately with John Nemeth playing in 45 states in about four years.
"Getting to see the country from a van was an experience I wouldn't trade for anything," says Niehaus. "Playing on the road with John Nemeth was an honor because he's a world-class entertainer, and he gave me such creative freedom playing with him ― he's a creative genius, and I learned a lot from him."
"Getting to see the country from a van was an experience I wouldn't trade for anything."
Eventually Niehaus began exploring new opportunities that led to working more and more on recording, producing, and engineering. "After a certain amount of time practicing the art, I became competent and confident I could offer value to artists looking to record, collaborate, and be creative, so I started seeking out more work of a wider variety," says Niehaus.
Giving a Voice to Diamonds in the Rough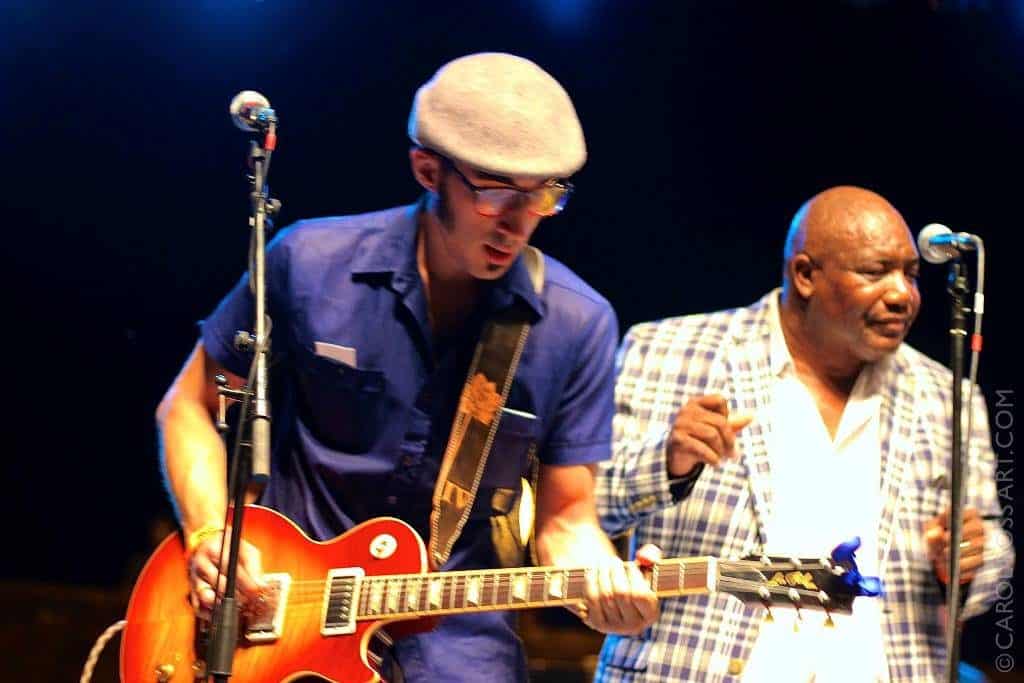 After years of doing recording for fun with friends, Niehaus took the plunge launching his own recording studio and record label named Blue Lotus Recordings. Located in St. Louis, Blue Lotus Recordings focuses on roots music, like soul, blues, and folk music.
The name came about from one of Niehaus' mentors who suggested "lotus" because of its connotations in Eastern philosophy where it represents beauty springing forth from murky origins and "blue" because Niehaus does a lot of blues and blues-influenced music.
Since its start, Blue Lotus Recordings has had three releases, two of which were nominated for Blues Blast Music Awards. Presented by Blues Blast magazine, these awards honor contemporary blues artists and their recordings.
"Having the first two releases on my label both receive nominations in the Blues Blast Awards was a big honor because it legitimized what we were doing," says Niehaus.
Niehaus also serves on the Board of Directors for the St. Louis Blues Society which produces an annual compilation album. Niehaus has produced three compilations for the group called 15 in 15, 16 in 16, and 17 in 17  which landed at the top of the charts for KDHX, St. Louis' independent music station. He plans to continue the project until retiring it in 2020 with 20 in 20.
"The music business is rapidly evolving, and it's somewhat enigmatic…"
As head of a record label, the most difficult days are the ones where Niehaus feels like nobody's really listening to new music, even if it's good, for a variety of market and sociological reasons. "The music business is rapidly evolving, and it's somewhat enigmatic," says Niehaus. "My goal is to just continue recording and writing good music and to gradually increase my audience and platform."
Niehaus' advice to students looking to forge a career in the music industry is to start recording on whatever gear they have. "Learn your instrument in and out, and then learn more instruments," says Niehaus. "Network relentlessly with other musicians and bands, be a continual student of music, and seek out mentors and reciprocate in some way for the time and wisdom they offer."
Most important to him is writing and producing quality records so he can give a voice to supremely talented individuals who haven't had a break yet in their careers.  A lifelong learner, Niehaus plans to continue learning more skills to bring exponential growth to his business and brand.
Check out Niehaus' website at bluelotusrecordings.com.
More stories