Truman Completes Academic Year Without COVID Disruption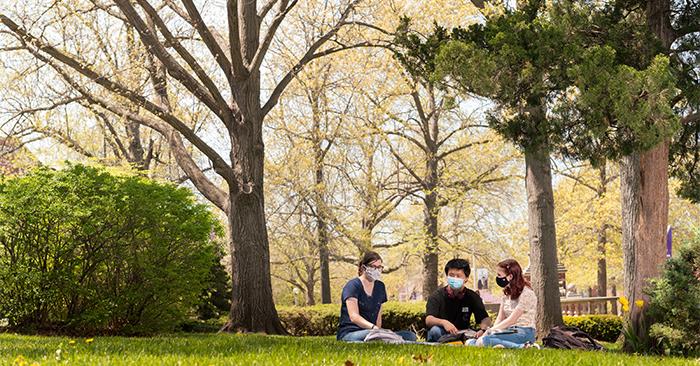 As the spring semester concludes with finals and graduation, the entire Truman community can celebrate the end of an academic year that was free of any COVID-related stoppage.
While the 2020-21 school year was affected by the pandemic, Truman was never in a position that necessitated pausing instruction or sending the entire student body home. According to statistics tracked by The New York Times, there were more than
660,000 coronavirus cases
on college campuses during the academic year. As of April 27, Truman had a total of 521 cases among students and employees since July 2020.
Starting last summer, Truman took a number of proactive steps to limit exposure to and spread of the virus on campus. Course offerings included in-person, online and hybrid options. Classrooms were all socially distanced, plexiglass barriers were installed in areas where face-to-face interactions take place, signs promoting safe practices were posted throughout buildings, and floors were marked with stickers establishing six-foot distances as well as the proper flow of foot traffic in normally congested areas. The University also established its own contact tracing program, staffed by trained students, which helped slow the spread of the virus on campus.
While Adair County observed a mask ordinance from late November through May 1, Truman continues to follow its own campus-wide mask policy in place since July.
More Headlines
---
Sports
Events