This page is dedicated to the stories of our alumni.  Many people ask, "What can you do with a COMM degree?"  Because, "What can't you do with a COMM degree," is not a satisfying answer, we developed this page to showcase what our alumni are doing now.
This week, we feature Sara (Hettel) Henry
I graduated Truman in 2016 with a COMM degree, a fiancé (my husband proposed the day before graduation – it was a good weekend for me), and my sights set on a radio career in St. Louis. Two years later, I still have a COMM degree, my fiancé upgraded to husband status, and I work in the events department at Hubbard Radio St. Louis.
What year did you graduate and what was your concentration?
I graduated May 2016 with a journalism concentration and a film studies minor.
What extra-/co-curricular activities did you do?
I worked in the Truman Media Network (TMN) as an online editor for Detours, made a three-year run with KTRM beginning as a music programming assistant and ending as general manager, and wrote for the TMN website with another COMM alum, Katey Stoetzel! (Rest in peace, Netflix Roulette.)
P.S. Katey and I have a podcast now – Split Screened Podcast on iTunes! We still discuss/review Netflix shows, but now we've thrown feature films into the mix. If you ever want to listen to lame jokes and wild speculations about popular shows and movies, now you know where to find us.
Did you go to grad school? If so, where?  Was it immediately after you left Truman or did you wait?  Why?
I didn't go to grad school – I was too excited to move into the work force and start a career. It's not out of the question for the future, though!
What was your first job after graduation?
I started working part time at Hubbard Radio St. Louis (New Country 92.3, 101 ESPN, 106.5 The Arch, and most recently KSHE 95 and 105.7 The Point) as a street teamer a month after graduation. I ran all over the St. Louis area playing games, running radio remotes, giving away prizes, and talking to listeners.
What work do you do/What are you doing now?
I'm still at Hubbard! I work as an event coordinator for our Integrated Marketing/Events department, where I manage a team of brand ambassadors who represent different brands onsite and assist with putting together our station events.
How has your Liberal Arts/COMM education helped you?
I apply pretty much everything I learned in the COMM department to my current job – video production, photography, publication design… the list could go on and on. I feel very lucky to have had the opportunity to take so many different classes at Truman.
Which class did you dislike at the time you took it, but now you're grateful you took it?
Creative Photography – the last class I needed for my last minute film studies minor. I spent so much time in the dark room trying to develop film, and to be totally honest I just wasn't good at it. I have stacks upon stacks of really bad prints. I'm very grateful for digital photography.
In all honesty, I love the fact that I'm able to say that I (even for a very short period of time) knew how to develop film. That class also taught me that it's okay to not be great at something – I gave it my best shot and still had fun anyway. Plus, I loved seeing the creativity my classmates displayed with their photos!
What was your greatest accomplishment at Truman?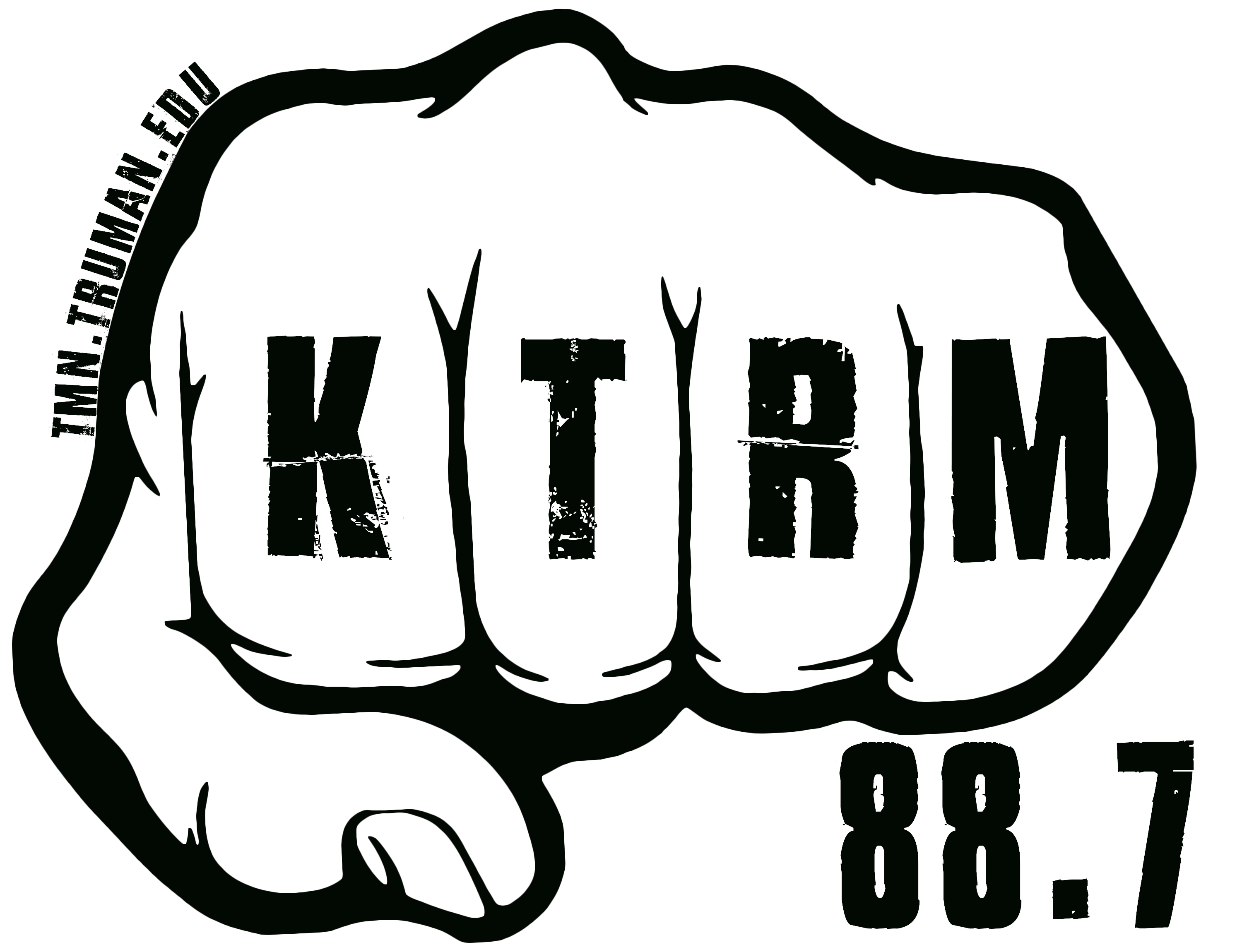 Managing KTRM, hands down. I was terrified to take on such a big role in the beginning, but spending so much time immersed in the field really helped me gain tons of important skills like leadership, management, conflict resolution, etc. I also loved watching people find a passion for radio – I'm really happy to have played even a small role in that.
I also wrote a paper about Parks and Recreation … I'd be lying if I said I wasn't super happy to watch Netflix for an assignment.
Why is Truman a good place for a student to study?
Truman is great for hands-on experience. Actually working in media at TMN instead of just reading about it made all the difference – I gained a bunch of real-life experience in my field, built a pretty solid portfolio for job applications, and found a career path I enjoy.
What would you say a COMM student should absolutely do while at Truman?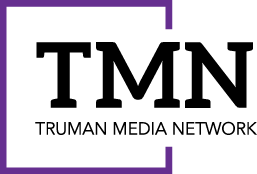 Get involved with the Truman Media Network! It's a great place to figure out what you like and don't like, and there's really no limit to what you can do. I did a little bit of work in almost every department, and it's made me that much more well-rounded today.
What advice would you give someone who wants to go into the same line of work as you?
If you're aiming for a career in radio, working at a station part time is a great stepping stone. Not only do you learn a lot about the industry, but you get to spend a lot of time talking to people and building professional relationships.
Also — always embrace new opportunities and be confident in your abilities.
What do you miss most about campus/Kirksville?
I miss classes! As weird as that sounds, having dedicated time to learn is worth more than it seems. I do a lot of learning on-the-go now, which has its own perks, but being able to sit down in a classroom and basically get a "trial run" of career stuff is invaluable.
What tag line would you create for the COMM department at Truman?
Can I use a Parks and Rec quote? I did write a whole paper on it and all.
"Usually tests scare me, but this is an oral exam. And if there's one thing I know, is…my fantastic…it's talk."  –Andy Dwyer
If you could come back to Truman and teach a class for a semester, what would be its title and what would it be about?
I would love to teach a class about event production – crafting sponsorship ideas, building a promotional strategy, basically just spending a semester putting an event together and then actually running it at the end.
I would let someone else name it because I'm awful at naming things.
What did we not ask that you think is important for people to know?
I think it's really important to remember that everyone is on their own journey in life. Just because you may not be graduating with a full time job (I didn't) or you're not getting straight As every semester (I also didn't) doesn't mean that your time won't come – it just means that your path is still showing itself. When it comes down to it, everyone experiences life differently.
There's a lot of pressure out in the world to get everything right 100% of the time on your first try. We're all human and we're all doing our best out here. Make sure to cut yourself some slack every now and then.
If you would like to learn more of Sara's story, or if 

you want to learn more about the Department of Communication, contact us!
You can reach us by

e-mail 

or you can follow us on social media:
Read about more COMM alumni here!