Students studying chemistry can pursue their curiosity in depth using our modern learning facilities.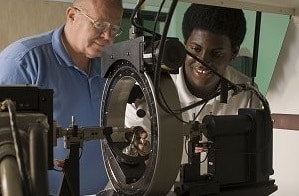 Teaching & Research Laboratories
Multiple teaching laboratories in Magruder Hall serve students in all areas of chemistry, including introductory courses and courses in organic, inorganic, physical, analytical, and biochemistry.
Our teaching labs are equipped with state-of-the-art instrumentation that students use regularly.
Students utilize computer-based data collection and analysis throughout the chemistry curriculum and in research laboratories.
Equipment & Instrumentation
We have excellent modern atomic absorption, GCMS, FTIR, X-ray and HPLC instruments.
Our 400MHz Nuclear Magnetic Resonance (NMR) instrument can perform state-of-the-art experiments.
The Department owns a single-crystal X-ray diffractometer that is capable of determining precise 3-D structures of molecules as they exist in crystals. Since very few undergraduate institutions nationally have a similar instrument, this adds to the quality of Truman Chemistry program.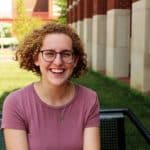 The professors are able to take what we are learning in class and apply it to other disciplines and the real world extremely well. That is one of the reasons why our liberal arts and sciences program at Truman is so successful. It helps me to have a more well-rounded and informed view of a topic.