Health and Exercise Sciences Department
Health and Exercise Sciences Facilities
Students working in our Human Performance Laboratory measure all aspects of human function. For example, they measure oxygen consumption and caloric expenditure using a computerized metabolic cart; measure body composition and bone mineral density using a dual x-ray absorptiometry; gain clinical experience in identifying cardiac abnormalities using a state-of-the-art treadmill with an integrated electrocardiogram package; or use a velocity-controlled strength device to analyze muscle power output and assess the effect of resistance training on strength.
Athletic Training Clinical Sites
T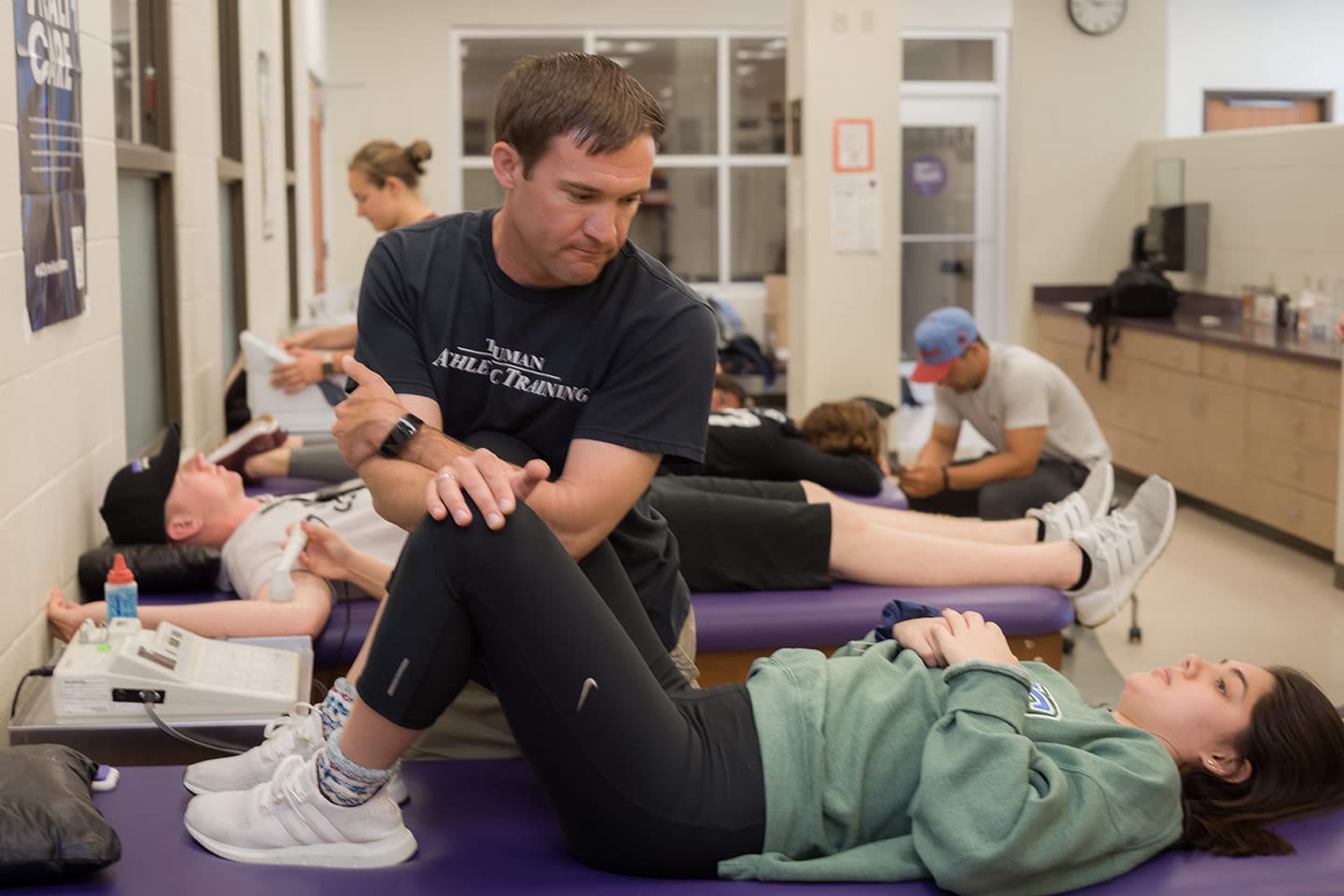 ruman has three on-campus athletic training clinical sites (Health Sciences Athletic Training Room, Kennels Athletic Training Room, and the Student Health Center) and three off-campus clinical sites (local high school and two medical clinics) where our athletic training students hone their skills under the supervision of an approved clinical instructor. The athletic training students are exposed to a variety of equipment including: ultrasound, electrical stimulation units, cold and hot whirlpools, cold and hot modalities, various rehabilitation equipment (rebounder, thera-band, weights), emergency care equipment (spineboard, vacuum splints, AEDs), preventative care equipment (taping supplies, scales, Snellen eye chart), blood control supplies, blood pressure cuffs, ophthalmoscope, otoscope, diathermy, body composition measurements (skinfold calipers), paraffin bath, electrical compression units, stationary bikes, and clinical equipment for general medical conditions.
Piper Movement Analysis Laboratory
Students working in our Piper Movement Analysis Laboratory learn about human motion, muscle activity, and kinematics using state-of-the-art technology. For example, students use our sophisticated motion analysis system integrated with Bertec force plates to measure force vectors in 3-dimensional space, evaluate the activity of multiple muscles while simultaneously examining joint angles or acceleration using a Delsys electromyography system, or measure kinematics through video-based analysis systems including Vicon and Dartfish.
Human Anatomy Laboratory (at A.T. Still University)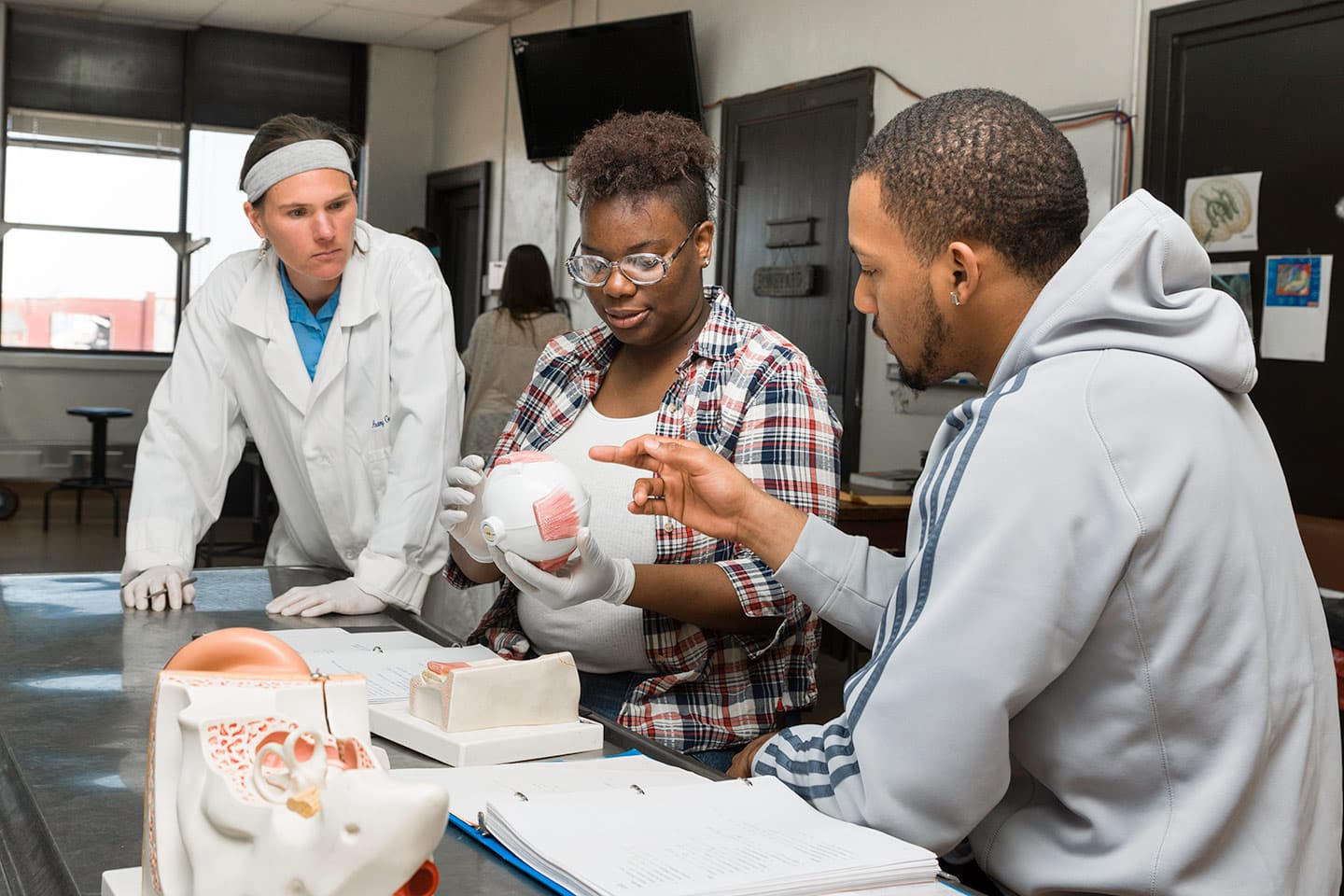 In partnership with A.T. Still University (the local medical school), students taking our Human Anatomy course (BIOL 365) have access to a human cadaver-based laboratory. The Human Anatomy Lab consists of four prosected human cadavers used throughout the course as well as a collection of prosected specimens including bones, lungs, hearts, and brains. Additionally, the lab includes plastic models of the human eye, knee, and brain that allow identification of specific structures that are challenging to observe on cadavers.
Following completion of the Human Anatomy course, there is an opportunity for high-achieving students to be selected to work as teaching assistants in the laboratory. The teaching assistants lead small groups during lab time and assist with open lab hours.
Take a Virtual Tour