School of Science and Mathematics: Biology Department
The Biology Program at Truman offers a comprehensive approach to the laws, principles, and current theories of biology from the molecular to the ecosystem level. Our diverse and dedicated teacher-scholars are eager to share their knowledge with bright and talented students who like to ask questions about the world and seek answers. 
Since biology plays such a critical role in society, students become familiar with the major ethical, environmental, and social issues related to biology. Our program fosters critical thinking, reading, and communication skills, and students engage in a broad-based curriculum, including courses in cell biology, genetics, physiology, and ecology.
Academic Programs
Bachelor of Arts and Bachelor of Science in Biology
Bachelor of Science in Biochemistry & Molecular Biology
Biology Minor
Biology Department Mission
The Biology Department prepares students for life-long learning about biology and its involvement in technology and society. To do so, the Biology faculty seeks to provide exemplary and innovative instruction in:
courses that fulfill the science portion of general education and/or liberal arts requirements,
a broad-based curriculum designed to provide Biology Majors with a strong foundation in classical and modern biology,
elected graduate courses for Master of Arts in Education students, and
specialized service courses, especially for those majoring in health-oriented departments (such as Nursing and Exercise Science).
Additionally, our mission is to provide an educational environment in which undergraduate and graduate students plan, conduct and communicate results of their original research. Within each of these categories, biology is presented as an experimental and observational endeavor, and as one way of knowing – that is, a way to ask questions about the world and to systematically seek answers to those questions.
Students planning to enter Truman's biology program should follow a college preparatory curriculum, including at least 4 years of English, 3 years of math (4 recommended), 3 years of social science, 3 years of science, 2 years of the same foreign language, and 1 year of fine arts.
Download Overview of Biology Program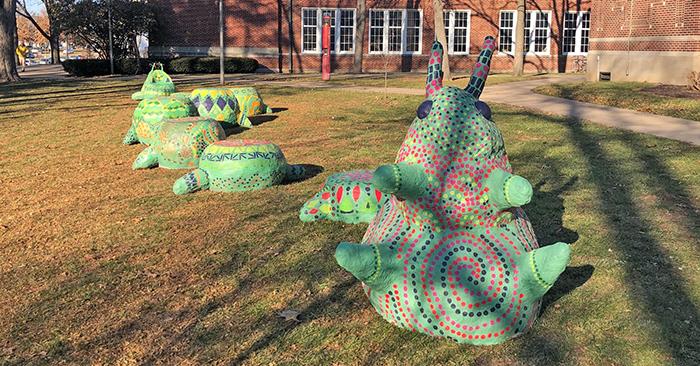 Art Class Creates Caterpillar Sculpture on Display
December 9, 2019
Students in the Introduction to the Visual Arts class constructed the caterpillar sculpture currently displayed on the quad near the west side of Ophelia Parrish.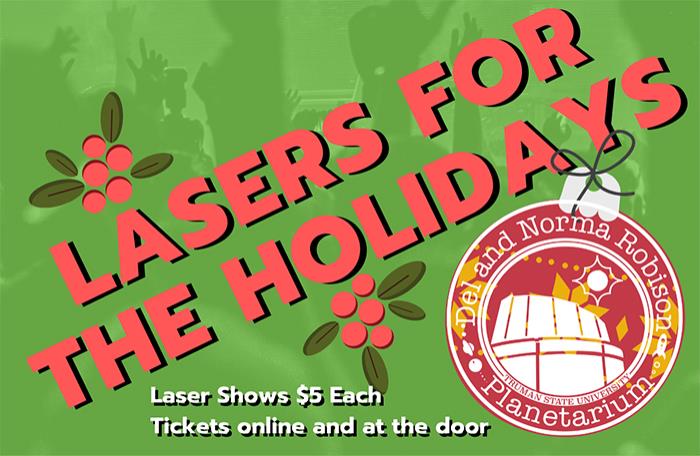 Laser Shows Return to Planetarium for Holiday Season
December 9, 2019
The planetarium will feature a series of themed laser shows for the holiday season through Dec. 14.