The Truman Symposium (TRU 100) creates a shared experience for first-year students. We meet together to hear from the University President, current students, alumni, and the wider community of Kirksville as they introduce us to this special place. We challenge ourselves to take a personal interest in our community and the opportunities it provides. We work together on common projects and start to learn how to make something together. By building connections in the Truman community and beyond, you lay the groundwork for what lies ahead after college.
The Truman Symposium is a required course your first year at Truman and is taken concurrently with the Self and Society Seminar.
The Three Components of the Truman Symposium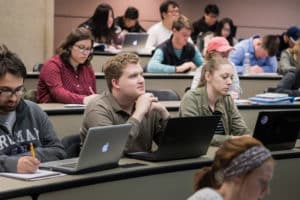 SHARED EXPERIENCES: Bringing Us All Together
Start to get a sense of what it means to belong to the Truman community. Get connected and inspired.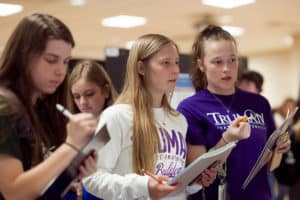 DISCOVERY: Connecting Worlds of Identity
Explore campus and your new home while you learn about Kirksville and the surrounding community.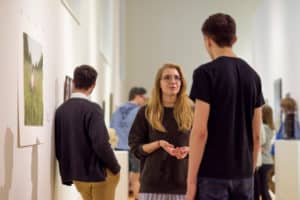 ACTION PROJECTS: Promoting Civic Engagement, Community, and Collaboration
Engage in meaningful projects and learn how to use Truman's liberal arts and sciences education to make a positive impact in your communities and beyond.