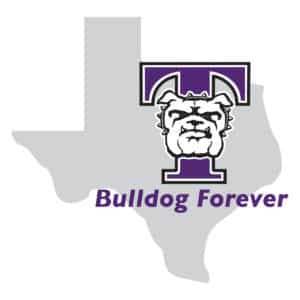 The Dallas Alumni Chapter has a love for Truman as big as Texas itself! Our events range from welcoming incoming students and families at the Student Send-Off, to social hours, sporting events and even an annual banquet. No matter what age or interest, we have something on our calendar for everyone!
Our chapter serves the entire North Texas area and we're always willing to broaden our list of fun events. As long as it gets people together to reminisce about the good times in Kirksville, we're open to it. Hope to see you at our next event!
Support Truman Students from Texas!  You can add your tax-deductible donation to the Dallas Alumni Chapter Scholarship fund with your annual Chapter dues.  Thank you for contributing to the education of deserving students.
2019 Chapter Events:
Event Calendar to be announced at a later date
Chapter Leadership:
Holly (Embree) Pugh ('09, '10), Treasurer
John Millemon ('73, '80), Executive Board and Alumni Board Representative
Rob Flanagan, Executive Board
Cindy Maso ('88), Executive Board
John Mathis ('66), Executive Board
Will Sass ('72, '77), Executive Board
For more information, please contact the Office of Advancement at 800.452.6678.
If you are interested in getting more involved, complete our Volunteer Application or contact the Office of Advancement, 660-785-4133, bulldogforever@truman.edu.
Since moving to another state, the Alumni Association has been an instant community who know something about where I am from and who I am as a result. This is the best kind of networking because it's genuine and I know I will have these connections for life.