The Students of Concern (SOC) Team at Truman consists of representatives from Student Affairs, University Counseling Services, Student Health Center, Department of Public Safety, Office of Citizenship and Community Standards, Residence Life, and the Center for Academic Excellence.
The composition of the SOC was intentionally constructed so that members bring multidisciplinary perspectives regarding support for students experiencing mental, physical, spiritual, academic or financial distress.
This site is not monitored 24 hours a day; if this is an emergency, call 911.
Do you have any questions about the Students of Concern Team? Contact the Department of Student Affairs, Monday-Friday, 8am-5pm at (660) 785-4111 or at stuaff@truman.edu.  If this is a weekend or weekday after 5pm, please call the Kirksville Police Department, Central Dispatch at (660) 665-5621.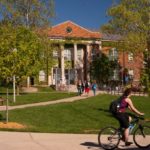 Over 80 percent of all reports on college and university security published in the aftermath of the Virginia Tech shooting have recommended, in one form or another, that higher education institutions establish a team to address students of concern.