Truman State University: Celebrating 150 Years (1867-2017)
Career Prep Continues with Tesla Internship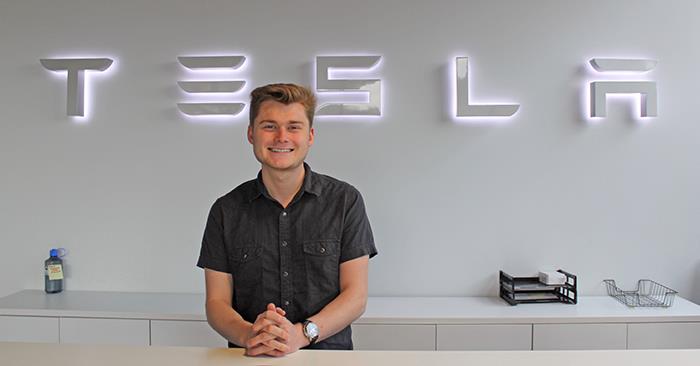 Stephen Cutler is a firm believer in the concept that opportunity is where luck and preparation meet. Throughout his time at Truman, he has done his part to make sure he is prepared. A business administration major with concentrations in marketing and management, his love for anything with an engine has him planning for a career in the automotive or aerospace industry, and he has already completed multiple internships, including two with Boeing. Cutler is certainly prepared, and while scrolling through LinkedIn during his lunch break last fall, he was lucky enough to see a posting for a dream position. Within two weeks he received the opportunity of his lifetime – an eight-month internship offer at Tesla.
Based in Palo Alto, Calif., Tesla specializes in electric vehicles, energy storage and solar panel manufacturing. In its relatively short existence, it has already become synonymous with innovation, and years from now, future generations might credit the company's rise with the golden age of energy sustainability.
Headlines
---
Sports

Events
---
Featured Stories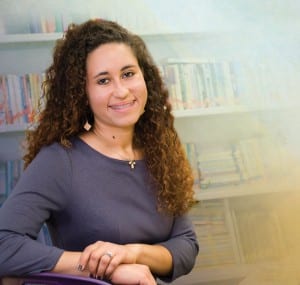 On a Mission to Make a Difference
Kylie Warner was uncertain of the career she wanted to pursue, however, she did know she was meant to work with people. "When I heard about the communication disorders program, I was intrigued and found it as a way to work with special populations," Warner said. "It became the perfect fit for myself, my values and passions…"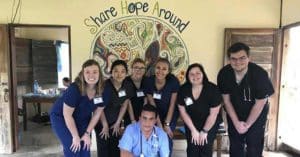 Belize Service Trip Inspires Future Medical Workers
After a week of providing medical service in Belize, students Clara Wolf, Jessica Carlson and Yu Xuan Lin, members of Truman's American Medical Student Association, returned home with more than memories. They gained valuable experience as well as inspiration for their future careers in the medical field.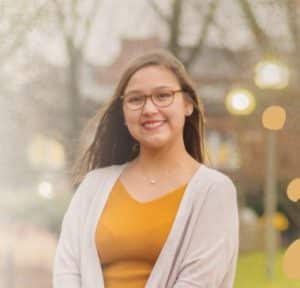 Do What You Love
Jamie David gives back more than she takes. One of her mottos is "do what you love," and that guiding philosophy motivates her to be active on campus. Among her commitments, she is an executive member of the Student Activities Board and Alpha Sigma Alpha sorority.