News & Stories
Top Headlines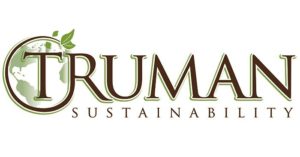 Climate Change Speaker Headlines Truman Sustainability Week
Truman will celebrate Sustainability Week Oct. 23-28 as part of the University's continuing efforts to encourage lasting ideals to meet the needs of the present while also securing prosperity in the future.
The highlight of the week will be Michael Urban's presentation, "The Science Behind Climate Change," at 4 p.m. Oct. 25 in Violette Hall 1000.
More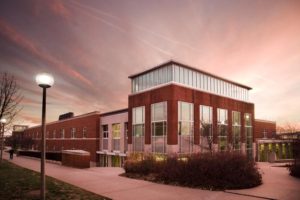 NSF Grant Will Help Truman Produce More Minority STEM Graduates
Truman is one of only eight Missouri universities to be included in a joint $5 million grant from the National Science Foundation's Louis Stokes Alliances for Minority Participation (LSAMP) program.
As part of the grant, Truman will receive $350,000, which will be used in developing educational solutions to address a gap in the enrollment, retention and graduation rates of underrepresented students.
More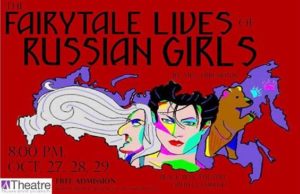 Student-directed Play Explores Subversive Fairytales
The Theatre Department's fall lab show, "The Fairytale Lives of Russian Girls," will be performed at 8 p.m. Oct. 27-29 in Ophelia Parrish's Black Box Theatre.
"The Fairytale Lives of Russian Girls" follows Annie, a young adult returning to native Russia to lose her American accent. Underneath a glamorous post-Soviet Moscow studded with dangerously high heels and riches galore, she discovers an enchanted motherland teeming with evil stepmothers, wicked witches and ravenous bears. Annie must learn how to become the heroine of a story more mysterious and treacherous than any childhood fairy tale: her own. The subversive story haunts the audience and carries a powerful message for young women living in a world where not everything lives happily ever after.
More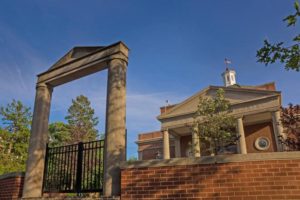 Visiting Professor to Discuss Voter Behavior
Cortney S. Rodet, associate professor of economics at Ohio University, will present "Voting: Why Elections Might Not Deliver" in an open forum at 7 p.m. Nov. 4 in Violette Hall 1010.
The lecture will address questions such as: why do we vote?; who do we vote for?; and how do we know we can trust them?; as well as, do elected officials continue to represent those who elect them? The forum is free and open to the public.
More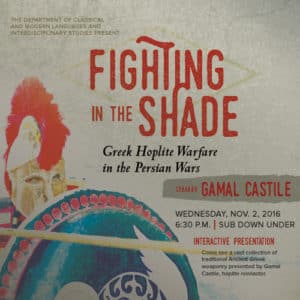 Ancient Greek Military Tactics to be Reenacted
Professional hoplite reenactor Gamal Castile will demonstrate ancient Greek battle tactics in an interactive presentation, "Fighting in the Shade: Greek Hoplite Warfare in the Persian Wars," at 6:30 p.m. Nov. 2 in the Student Union Building Down Under.
A hoplite was a heavily armed foot soldier of ancient Greece. Castile will demonstrate ancient Greek and Persian military tactics, complete with authentically recreated weapons and armor he designed and constructed himself. The scope of this presentation concerns the evolution of the Greek hoplite: how their weapons and battle tactics culminated in the victory over the Persian invasions of Greece, allowing for the flourishing of Greek culture in the classical period. Audience members will have the opportunity to participate in the presentation.
More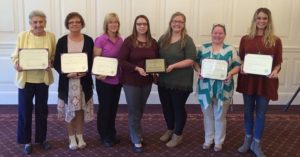 Community Partner Award Honors LIFE Ability Center
This year's Community Partner of the Year award went to the LIFE Ability Center during the appreciation luncheon, Oct. 18.
The LIFE Center, which teaches valuable life skills to individuals with developmental disabilities, was nominated by eight different Truman organizations. The center is operated by the Adair County SB40 Developmental Disability Board and has been serving the community since 2009.
Other nominees included Nancy Price-Manor Care, Kirksville's Habitat for Humanity, Head Start, the "I Think I Can" Foundation, the Kirksville Parks Department and the Thompson Campus Center.
More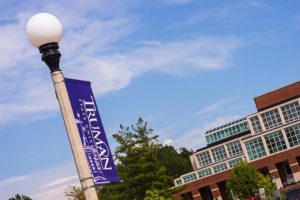 Forensics Team Claims Third Place
The Forensic Union traveled to the University of Central Missouri Oct. 15-16 to compete at the Missouri Mule and Dale Carnegie Swing, earning six qualifications for nationals in April.
With 10 competitors, the team brought home second place debate sweepstakes for the Dale Carnegie
More
Bulldog Volleyball: Truman 3, Missouri S&T 2
Unlike Friday night, the Truman volleyball team was trailing Missouri S&T two sets to one on Saturday, but flipped the script by winning the next two sets and the match 3-2.
With the win, the Bulldogs improved to 9-14 overall and 7-4 in the GLVC while the Miners are now 8-15 on the season and 3-8 in league action. Leading the way for the home team were Kayla Bastian (pictured/14 kills and two service aces), Savvy Hughes (38 assists and two service aces), Bailey O'Drobinak (six blocks), and Lauren Wacker (25 digs).
More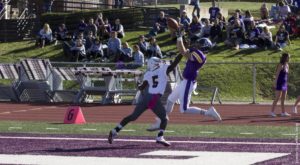 Bulldog Football: Truman 31, William Jewell 24
Quarterback Jaden Barr tossed three touchdown passes and ran for another as the Truman Bulldogs remained perfect in Great Lakes Valley Conference action with a 31-24 victory over William Jewell (Mo.) College for homecoming.
Barr was 17-of-26 for 270 yards using three different receivers for scores. He ran the ball eight times for 44 yards and his two-yard power up the middle in the third quarter proved to be the difference in the contest.
More
More Sports
---
Featured Events
Visit Calendar
---
Featured Story: Real-World Experience

Mackenzie, a Truman student who's pursuing a communication disorders & health science dual major, made the most of a study-abroad trip to Mexico where she had a chance to apply her knowledge and skills to real-world situations. The experience broadened Mackenzie's career goals and strengthened her desire to help those who are under-served.
More»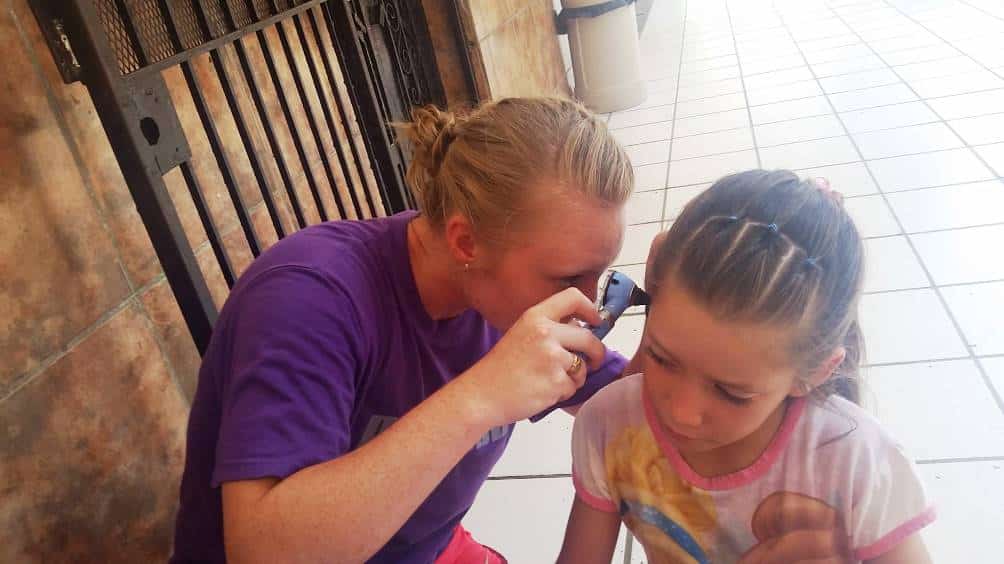 ---
Featured Video
YOUTUBE
Truman alumnus Oseyi Ikuenobe says his liberal arts education gave him a unique knack for problem-solving that serves him well in the tech industry, where he works as a product manager for @WalmartLabs in Silicon Valley.
---
Photo of the Week
A beautiful fall day provided the perfect setting for some pumpkin carving on the University mall.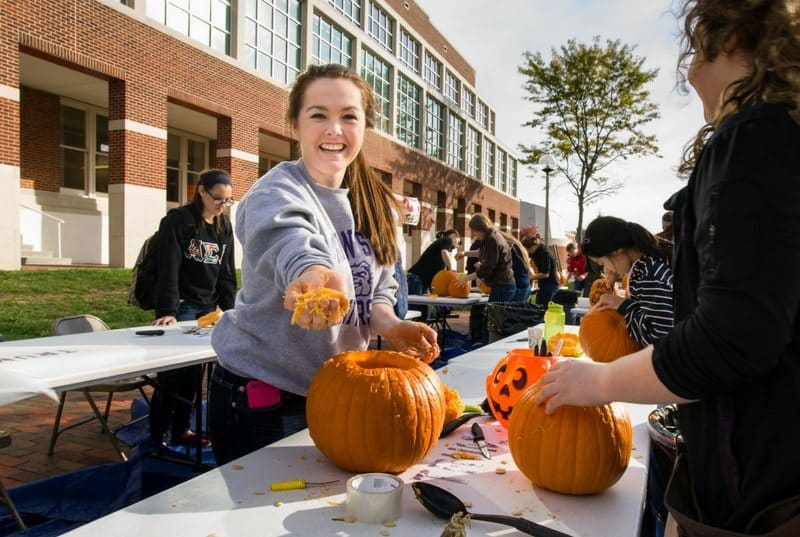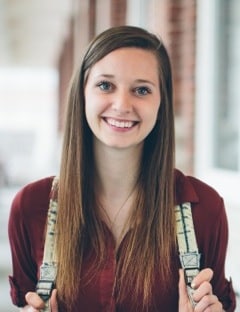 "My favorite aspect of Truman is the sense of community. I love knowing so many people around campus and having so many great opportunities that I might not have at a larger university."
– Neva S., Creative Writing Major, Theatre Minor