News & Stories
Top Headlines
Truman Earns Another Top 10 Ranking
Truman's reputation for research opportunities, affordability and its strong presence in the job market have earned the University a spot among the "best value colleges" in the nation.
ValueColleges.com rated Truman at No. 10 on its list of the "Top 50 Best Value Colleges for 2017." Schools were ranked based on return on investment, cost and reputation. Truman was the only Missouri school to be included, and came in ahead of such nationally known institutions as Stanford, Vanderbilt, Michigan, Virginia and Princeton. Editors of the list said that Truman "is one of the best educational investments in the Midwest."
More»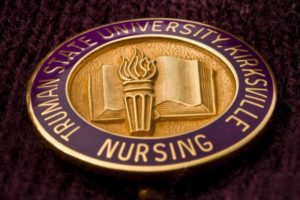 Department of Nursing Earns $150,000 Grant
The Department of Nursing has been awarded a grant of $150,000 from the Missouri Board of Nursing and the Department of Higher Education.
Eight Missouri universities were selected to receive grants of up to $150,000 through the Nursing Education Incentive Grant to expand their nursing education programs. The grants, totaling nearly $1 million, aim to increase the number of nurses in Missouri, especially in areas where a shortage of health care professionals exists.
More»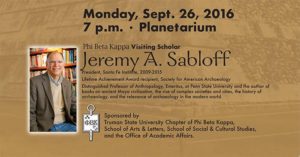 Visiting Archaeologist to Present on Mayan Civilization
Jeremy Sabloff, archaeologist and distinguished professor of anthropology, will speak on the evolving study of ancient Mayan civilizations at 7 p.m. Sept. 26 in the Del and Norma Robison Planetarium.
The lecture, "Beyond Ancient Maya Temples, Palaces, and Tombs: How Maya Archaeologists Discovered the 99 Percent Through the Study of Pre-Columbian Settlement Patterns," examines the major impact of the methodology of settlement pattern research on Maya archaeology and how such studies have moved archaeological studies away from their concentration on the ruling elites to a broader, more realistic approach that looks at elites and commoners alike.
More»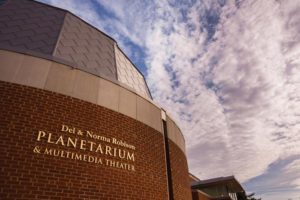 Planetarium to Host Laser Shows During October
During the month of October, the Del and Norma Robison Planetarium will feature a series of themed laser light shows set to music by artists including the Beatles, Pink Floyd and U2, among others.
In conjunction with the Kirksville Tourism Office, the planetarium, located in Magruder Hall, will feature daily laser shows from Oct. 8-22. Utilizing a catalogue of 19 different laser shows, the planetarium will host 32 viewings during the 15-day period. Complete descriptions of each show and their individual screening times can be found below. Tickets are $5 and can be purchased in advance at planetarium.truman.edu/shop. Any remaining tickets will be available for purchase at the door.
More»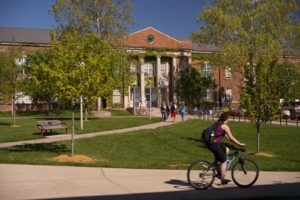 Celebration of Service Event Showcases Civic Engagement
The Celebration of Service, Service-learning and Civic Engagement Event, co-sponsored by APDC, SERVE Center and the Civic Engagement Committee, will highlight projects conducted across campus in a poster presentation format.
Faculty, staff and students who are interested in showcasing their service-learning or civic engagement are welcome to apply. Submissions can include course projects, organization service, faculty research projects and more. The event focuses on topics such as environmental health-based service, course fundraising efforts, ecology-based service-learning and service in student organizations.
More»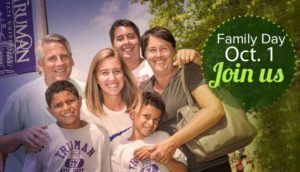 Family Day Set for Oct. 1
The annual tradition of Family Day at Truman welcomes parents and family members to campus for a weekend of special events ranging from Bulldog sporting events to a barbecue on the Mall. Plan to spend some quality time with your student, create some lasting memories and have lots of fun.
More»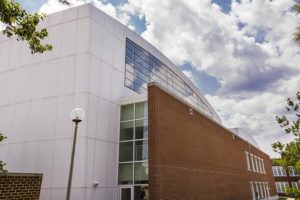 Truman Orchestra Welcomes Guest Soloist
Truman State University Symphony Orchestra will join with guest soloist Giuseppe Bruno in concert, Oct. 1. The free concert will take place at 8 p.m. in the Ophelia Parrish Performance Hall, and will feature a selection of carefully chosen pieces from Giuseppe Verdi, Boris Blacher, Wolfgang Amadeus Mozart and Maurice Ravel.
More»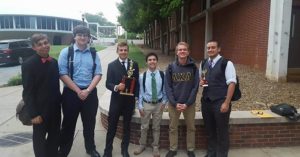 Forensic Union Begins 2016 Season
The University's speech and debate team kicked off its 2016-17 season Sept. 16-18 with a visit to the Western Kentucky University Fall Fiesta.
The team took six competitors to the tournament and placed third in Overall Team Sweepstakes, a category for teams competing in both speech and debate events.
In addition to the team award, first-year Caleb Daniels reached semifinals of Novice Lincoln Douglas Debate. Daniels also was recognized as the third-best speaker in the same division. In individual speeches, sophomore Jared Roberts was recognized as Top Novice in Extemporaneous Speaking.
More»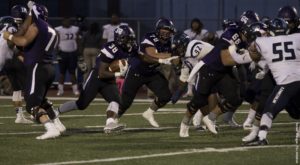 Bulldog Football Recap: Truman 37, Lincoln 0
The Truman defense pitched their first shutout in three seasons and freshman Jordan Salima had his first career 100-yard rushing game in the Bulldogs 37-0 victory over Lincoln (Mo.) University on Saturday night.
More»
---
Featured Events
Visit Calendar
---
Featured Story: The Making of a Teacher

Lauren found a way to pursue a career that combines her passion for biology with a desire to share knowledge. Read more»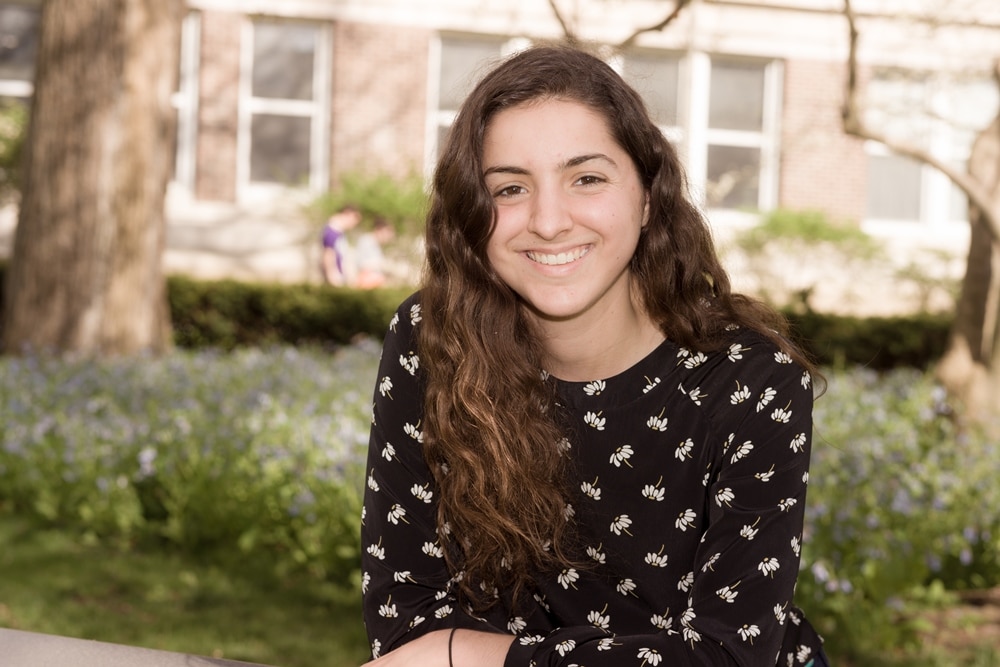 ---
Featured Video
YOUTUBE
Truman alumnus Oseyi Ikuenobe says his liberal arts education gave him a unique knack for problem-solving that serves him well in the tech industry, where he works as a product manager for @WalmartLabs in Silicon Valley.
---
Photo of the Week
The library had a beautiful day for their annual book sale.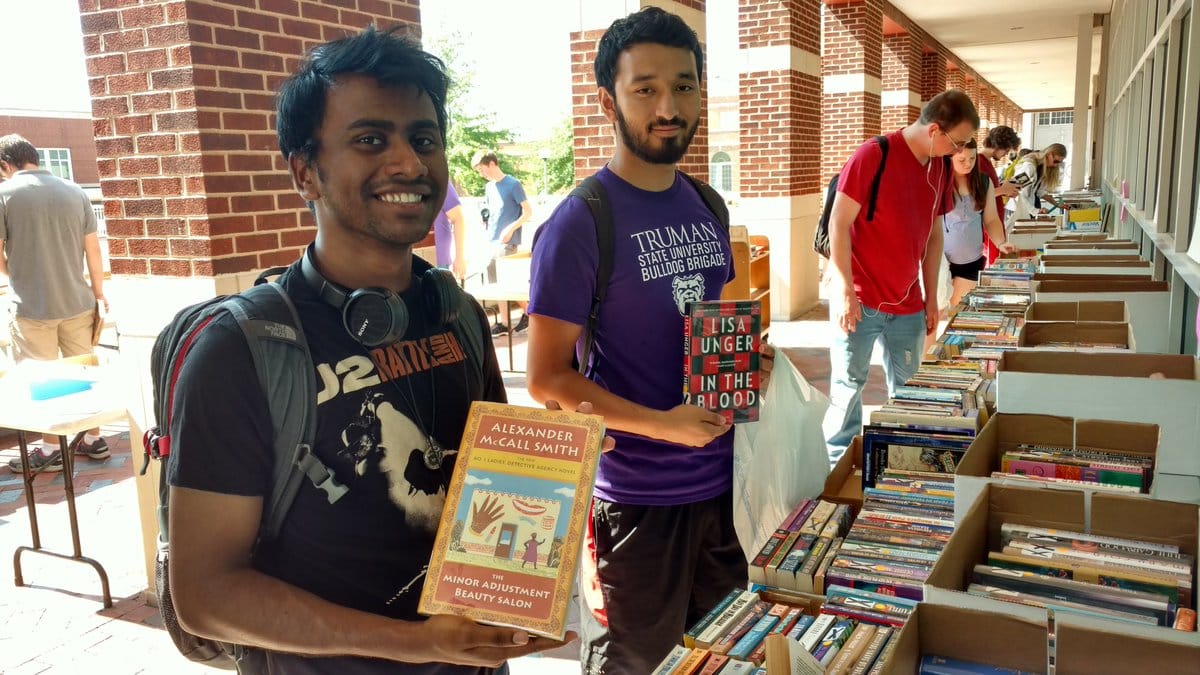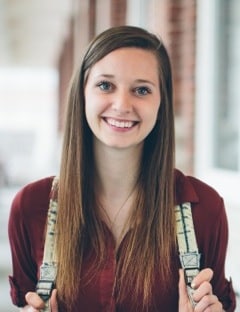 "My favorite aspect of Truman is the sense of community. I love knowing so many people around campus and having so many great opportunities that I might not have at a larger university."
– Neva S., Creative Writing Major, Theatre Minor