Truman State University's
28th Annual Undergraduate Philosophy and Religion Conference
Saturday, November 11, 2017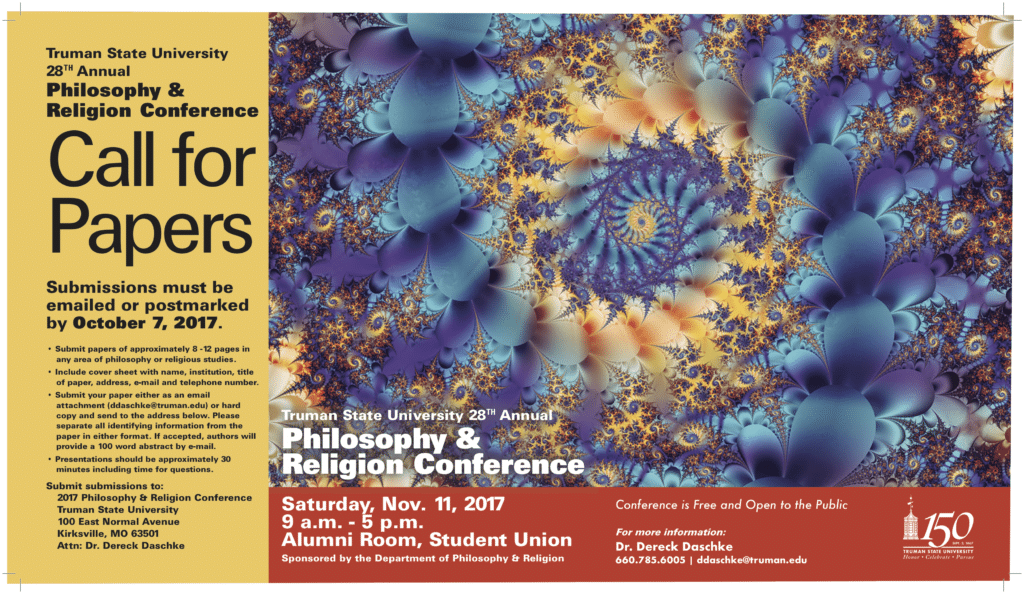 Call for Papers
We are pleased to extend an invitation to all undergraduate students, from the novice to the maturing critical scholar, to consider submitting papers to the Twenty-eighth Annual Truman State University Undergraduate Philosophy and Religion Conference.  The conference places the undergraduate student at its central focus and recognizes that there is scholarly activity at this level worthy of presentation and critical engagement.  We invite students to share their ideas with other academically talented young scholars from around the country and in different areas of expertise.
The submission deadline is October 7 and the conference will be held Saturday, November 11, on the Truman State University campus.  Papers from any area of philosophy and/or religion are welcome; this may include fields such as classics, anthropology, and others.  Papers should be no longer than twenty-five minutes reading time (approximately eight to ten pages).  A review panel of Truman State University undergraduates will select the program.  If a paper is selected, the author will be asked to provide a 100-word abstract upon acceptance of the invitation to present.
Submit papers either as an email attachment sent to ddaschke@truman.edu (subject line: Undergraduate Philosophy and Religion Conference) or as hard copy sent to:
Undergraduate Philosophy and Religion Conference
Department of Philosophy & Religion
Truman State University
100 East Normal St.
Kirksville, MO 63501
(Attn: Dr. Daschke)
IMPORTANT: Please separate ALL identifying information from the paper in either format; include ONLY in a separate cover sheet or in the body of the email.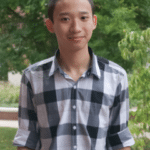 The atmosphere at Truman is warm. People here are friendly and are willing to help you whenever you need it. Also, there are plenty of organizations available to help international students to make new friends, understand new cultures, and enjoy life in America.