What Do Truman's Exercise Science Graduates Say About Their Truman Experience?
Exercise Science graduates are outdoor adventure guides, teaching at universities, running cardiology clinics, practicing physical therapists and physicians and directing research.
"Throughout this internship I've been able to work first hand with the players but also the management as well. I have mainly worked with the football operations department where my duties are to coordinate everything the team does. For example, we schedule flights and pickup NFL free agents and tryout players who we are inviting in for a workout. We also take players on medical runs whenever a player either gets injured or to assure that a free agent is healthy before deciding to sign him. In operations we also coordinate post game meals, create parking passes, credentials and transport players to and from practice. The second department that I work closely with is player personnel. I assist this department by organizing our pro scouts traveling schedule for when they travel to see college players play whom they may have interest in potentially drafting. With this department I also evaluate college and NFL players. The Colts have a grading scale in which they evaluate players, and I use it to write summaries on players strengths, weaknesses, what role can they fulfill with our team and how do they compare to the players that we already have on our team that play their specific position. The last department that I work closely with is player engagement. The mission of NFL Player Engagement is to serve, educate and assist current and former players and their families to achieve a successful, well-balanced and healthy life during and after their playing experience."
—Jordan Brown ('18), Exercise Science, Internship with Indianapolis Colts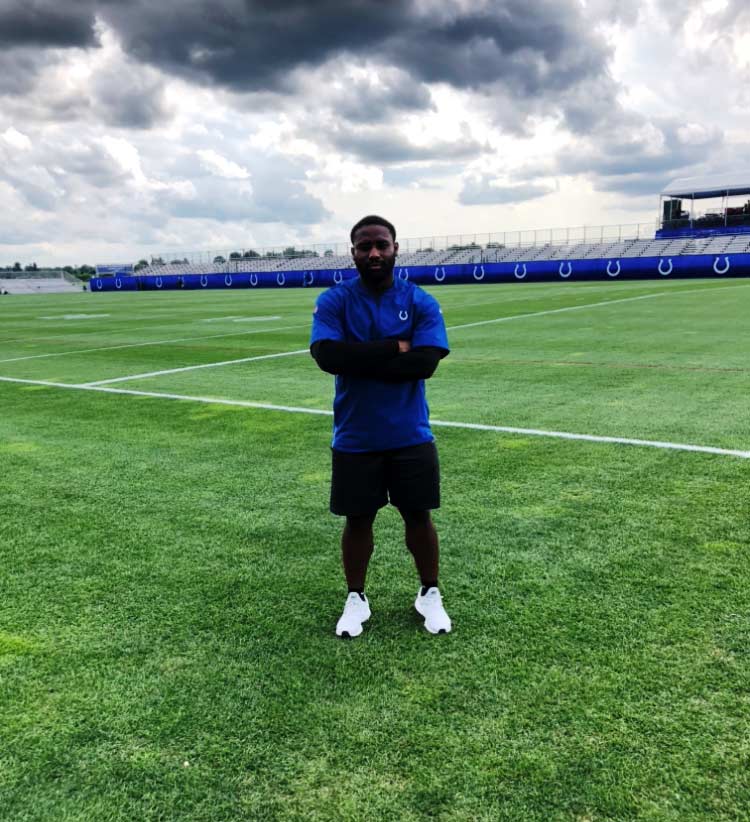 Jamie Fitzpatrick has been awarded a
NCAA Postgraduate Scholarship
. The NCAA Postgraduate Scholarship was created in 1964 to promote and encourage graduate education by rewarding the Association's most accomplished student-athletes through their participation in NCAA championship and/or emerging sports. Athletics and academic achievements, campus involvement, community service, volunteer activities and demonstrated leadership are evaluated. An equitable approach is employed in reviewing an applicant's nomination form to provide all student-athlete nominees an opportunity to receive the graduate award, regardless of sport, division, gender or race. The one-time, non-renewable scholarships of $7,500 are awarded three times a year corresponding to each sport season (fall, winter and spring). Each sports season there are 29 scholarships available for men and 29 scholarships available for women for use in an accredited graduate program.
Jamie graduated with an exercise science major and a biology and disability studies minor in May 2018. She will be attending Washington University in St. Louis for PT school in Fall 2018. Originally from St. Louis, she graduated from Kirkwood High in 2014, where she swam and ultimately was recruited by Truman. While at Truman, Jamie competed at the GLVC conference meet four years, as well as the NCAA meet three years. She qualified for NCAA on relays during her sophomore and junior years. During Jamie's senior year, she qualified in individual events as well as relays.
Jamie found this scholarship online and decided to apply. She is excited to represent our school on the big stage, so to say. Jamie says, "I think my steady improvements in swimming and having a best season my senior year, along with all of the hard work in my classes and getting accepted at Wash U, along with the generous letters of rec from my coach and professors are what led to me getting chosen. I'm just really happy I decided to apply even though I knew there was a much larger field and not really knowing my odds. I hope other soon-to-be-senior Truman athletes see this and are inspired to apply in the years to come! You never know until you try!"
—Jamie Fitzpatrick ('18), Exercise Science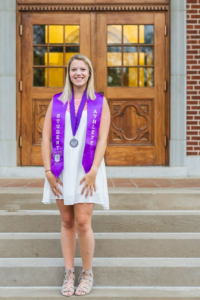 "Shortly after graduation in 2005 with a B.S. in exercise science and minor in psychology, I received a two-year internship through the NCAA Division III Ethnic Minority and Women's Grant Program. Out of 400+ applicants across the nation, I was selected and hired as a full-time employee with Illinois College in Jacksonville, Ill. While at Illinois College I served in the role of Assistant Track and Cross Country Coach and Director of Athletic Facilities. Notable successes included coaching 11 all-conference athletes and seven school record performances. During this time I also gained valuable teaching experience that covered topics in the areas of sport nutrition, strength conditioning, injury prevention, and event specific biomechanics. These meaningful experiences pressed me even further to continue my education with the aspirations of pursuing an administrative role in athletics or student affairs. Thus in 2010, I completed a Masters in Sport Management degree through the United States Sports Academy in Daphne, Ala.
Following my goals to reach an even broader audience of students in a higher education setting, I took a position with Nebraska Wesleyan University (Lincoln, NE) as the Assistant to the Provost for Student Success and Diversity. Beginning in 2009 and under the leadership of the Provost, I began work setting a vision for increasing student retention and persistence for underrepresented minorities at NWU. Simultaneously, I served as the Director of our office of Multicultural Programs and Services and provided mentorship and advising to URM students and special cohorts (for example, student athletes). Notable successes included a 2.7% increase in overall enrollment of underrepresented minorities within a two-year time span. In time, I was promoted to Director of Student Success and Retention, and now currently I serve as the Assistant Dean for Student Success and Persistence. Daily work includes providing academic success services and assistance to students whose progress to graduation is at risk through individual counseling, instruction of our success seminar, and advising. In addition, I provide strategies for retention that includes monitoring data, processes, and services that impact our overall undergraduate retention rates.
In my efforts over the years, I've worked hard to diversify our student body. Much centered around my passions for mentoring and advising. And particularly those belonging to marginalized groups. Notable collaborations include, in 2010 being named program coordinator of our LSAMP (Louis Stokes Alliance for Minority Participation in STEM) Program. This has allowed me to reconnect with my first love, science. I work to recruit and retain high achieving URM students in the STEM disciplines. Through the efforts of intrusive advising, this program tracks our students from first-year enrollment through degree completion.
Other community involvement includes sitting as a Board Director with the Wood Charitable Fund, Inc. and the NE Coalition to End Sexual Assault and Domestic Violence."
—Candice Howell ('05), Exercise Science
"My time at Truman State University started out as a pre-med biology major. I loved science and knew that I wanted to use science work with people through medicine. However, the second semester of my freshman year, I realized that there was a different major on campus that would allow me to learn more about people, about human structure and function. I will forever be thankful for my decision to become an Exercise Science major. Through this major, I didn't have to wait to learn about nutrition, anatomy, physical fitness, biomechanics, physiology, and more that would be pertinent in the care of my future patients.
In addition to the subject matter, I had many opportunities for professional growth. The professors in the Exercise Science Department were approachable to help me design research projects and present them at national conferences. I also learned how to teach others in a professional setting through being a teacher's assistant. I will be forever grateful for the confidence that these professional relationships gave me, and how they helped me start medical school in 2015 with that confidence. I was prepared for the rigors of the classroom first two years of medical school due to the rigors of the exercise science program in addition to the research, clubs, and professional organizations that I was a part of in undergrad. As a current third year medical student, I am able to use my professional, time management, and research skills to use my time in the hospital and clinics to the best of my abilities. I know that the research I was able to be a part of, the knowledge of human anatomy and physiology, and the professional relationships that I was able to foster during my time in Exercise Science not only had a great impact on my acceptance into Creighton University School of Medicine, but also gave me the framework that I needed to succeed once I got here. I can't wait to see where my medical career takes me in the future, and I know that I will always have Truman Exercise Science to thank for the start of it all."
—Becca Rockamann ('15), Exercise Science
Video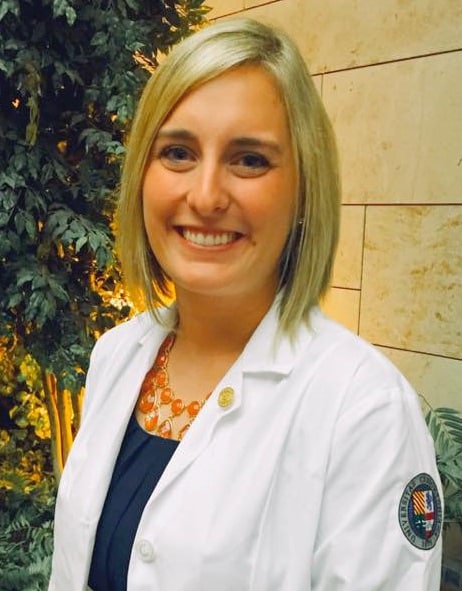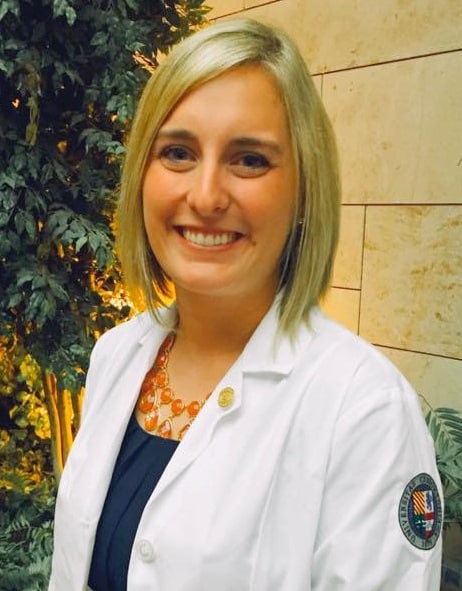 "I feel my time at Truman has contributed immensely to my success thus far at Teachers College, Columbia University (New York, NY), where I am pursuing my Master of Arts in Applied Exercise Physiology. This first semester went really well for me. One of the most helpful things I learned at Truman was how to find relevant research articles in order to support my opinion in papers I wrote. A lot of my classmates hadn't done much of that in the past, and struggled with it a little more. We do a lot of writing in all of my classes (which is not my favorite) but thanks to Truman, I felt prepared for it. Overall, Truman challenged me in almost every class I took, and I think that alone has been the biggest benefit to my continuing education."
—Natalie Gudehus ('17), Exercise Science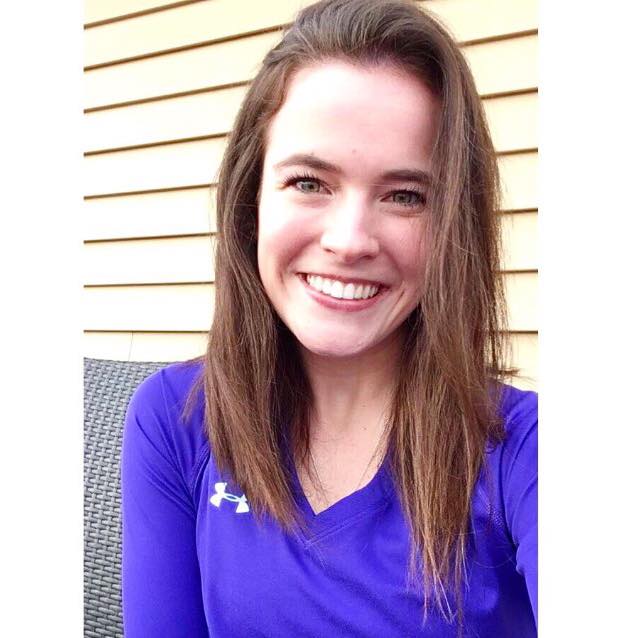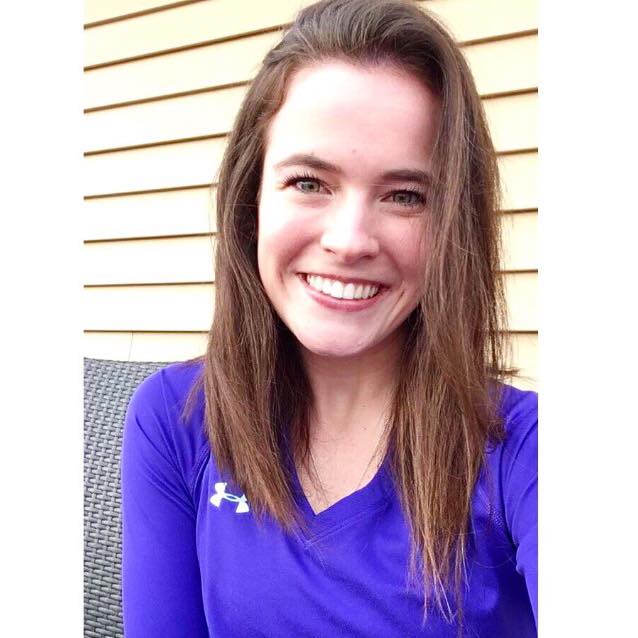 "The HES program at Truman State University provided me with all the knowledge and tools I needed to pursue my passion for medicine. My favorite things about the HES program were the small class sizes and the ability to build relationships with my professors. My professors were very accessible and willing to provide me with extra opportunities for learning and personal development. In addition, the challenging curriculum prepared me well for my graduate school classes.
I am currently working as a Physician Assistant in primary care at Shawnee Mission Medical Center in the Kansas City area. I can honestly say that Truman's academic excellence got me to where I am today and I wouldn't change a thing. The HES program even helped me to fulfill my desire to complete a medical internship abroad.
Truman's HES program truly invests in their students. My time at Truman will forever be some of the best years of my life!"
—Elli (Mathis) Roberts ('12), Exercise Science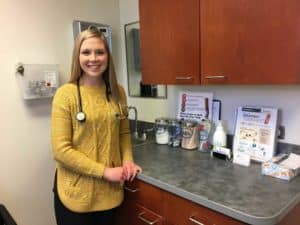 "Where has the time gone? I graduated from Truman with an Exercise Science (Pre-Med) degree in 2005. In my four years there, not only did I grow as a professional/student, I also grew as a person. I can't give enough credit to the phenomenal HES professors I had (many of which are still there to this day!) in helping me get started. After spending four years at Truman, I was lucky enough to be accepted to the University of Missouri-Columbia School of Medicine (hands down my first choice for medical school). While medical school was challenging, I felt as prepared as I could to navigate the rigorous years of basic science combined with clinical experiences. When I reflect on why I was able to succeed, I think it was the foundational knowledge and skills I gained in undergrad. From the book knowledge, to how to submit an IRB and start a research project, to how to be a self-directed learner, the seeds for these skills were planted at Truman and then further refined in medical school.
Fast forward to today (nearly 12 years since I left Kirksville). I'm now in my 4th year as an Assistant Professor of Clinical Pediatrics in the Department of Physical Medicine and Rehabilitation at Cincinnati Children's Hospital—the #3 ranked children's hospital in the country! I have become the "teacher" and hold multiple leadership roles as the Medical Student Clerkship Director for University of Cincinnati PM&R and the Associate Program Director for the Triple Board Pediatrics/PM&R/Pediatric Rehab Medicine program at Cincinnati Children's. I'm also one semester away from receiving a Master's of Medical Education. Every day I get to use the physiology, musculoskeletal, development, and biomechanical knowledge I learned at Truman. And even better, I get to pass along my love for education that was instilled in me during my time at Truman by some of the best and most compassionate undergraduate professors out there. I have no idea where I'd be if it wasn't for Truman, but I can certainly say it changed me and my career for the better!"
—Ashlee (Brown) Bolger, MD ('05), Exercise Science

"Reflecting back on the many experiences I had throughout my Truman journey, I can't help but feel incredibly grateful with all of the knowledge and professional growth I gained. The holistic educational approach of the HES department allowed me to publish research, complete an internship in my career field, learn and teach anatomy in a cadaver lab, become a Certified Exercise Physiologist, and participate in service learning. The vital help I received through my advisor also led me to lay out my educational plan early on and graduate in just three short years. Through their rigorous coursework and genuine compassion in knowing students on a first name basis, the professors and staff prepared me for my next adventure in getting accepted and excelling in physical therapy school. I have now completed three clinical rotations around the country, discovered a wonderful passion in working with patients who have had a stroke, and hope to move back to San Diego after I graduate as a Doctor of Physical Therapy in May of 2018. In the end, I would not change my Truman experience as I am now well on my way to achieving my life's dreams."
—Hailey Benoist ('15), Exercise Science

"After graduating from physical therapy school with my DPT degree and reflecting back on my years of education, I can confidently say the HES Department at Truman prepared me more than I could have imagined when I chose to attend Truman. From day one, the faculty and staff within the department made me feel like family and always made an effort to get to know me on a more personal level. The professors are extremely knowledgeable about their respective areas, and it was a privilege to be able to learn from some of the best. Truman provided excellent opportunities in undergraduate research and formal presentations as well as extracurricular activities. My experience at Truman had such a positive impact on my life; therefore, I would highly recommend this program to potential students looking for an engaging curriculum to prepare them for success in PT school."
—Brittany (Beeler) Eagen ('13), Exercise Science

"I owe much of my career success to the outstanding faculty within the HES Department. Their personal mentorship helped me to discover my interest in clinical research, and their effective instruction gave me a notable advantage in graduate school and beyond. I currently hold a faculty position at the University of Delaware, where I teach and conduct applied biomechanics research focused on fall prevention. After graduating from Truman State, I gained experience with other kinesiology and exercise science programs. This experience allowed me to appreciate the high quality training, enthusiastic mentorship, and unique focus on student engagement that are hallmarks of the HES Department. Graduates from Truman State deservedly have an excellent reputation in our field."
—Jeremy Crenshaw, PhD, Exercise Science ('03)
Assistant Professor, Department of Kinesiology and Applied Physiology, University of Delaware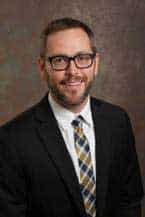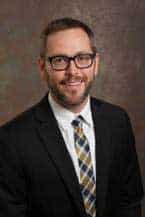 "I am currently a Robotics Account Representative | Midwest Region (MO, KS, OK). I am present in the operating room where a NAVIO Surgical System Robotics-assisted bone preparation for total knee arthroplasty is being used, normally running the monitor for the surgeon. This includes placement of the implant against the 3-D bone mesh the surgeon created of the femur and tibia. Before a surgeon can use the system on a live patient,we require them to go through a training lab on a cadaver. I or one of my coworkers will run the lab and walk through the procedure with the surgeon at least two times before we will certify them on the system. My role is clinical but when the sales team is trying to sell a system to a hospital or outpatient surgery center, I or one of my counterparts will assist by running different types of demos."
—Nicole Kline ('16), Exercise Science/Minor in Biology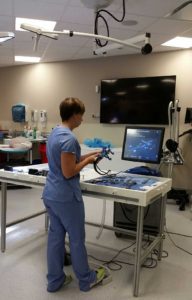 "Truman State University, and specifically the HES Department, gave me an excellent foundation and jumpstart for my career as a physical therapist. The courses at Truman provided a great practical and theoretical basis for my studies toward my Doctorate of Physical Therapy. Many of the courses I completed in PT school were essentially review courses because of the in-depth preparation that I received at Truman. I truly feel that my time in the HES  Department played a huge role in my ability to be successful in completing my PT degree.  I couldn't have asked for a better overall undergraduate experience."
—Taylor Elwell, Exercise Science ('11)
"The time I spent at Truman State University was some of the best years of my life. They undoubtedly prepared me for the career path I am now on, and I couldn't have asked for a better group of faculty and friends. Truman's HES program is second to none when it comes to the quality of classes and professors, ability to perform research, and develop real life skills to compliment the knowledge I gained in my time there.
I am currently a ski patroller at Loveland Ski Area and a white-water rafting guide on the Royal Gorge of the Arkansas River for American Adventure Expeditions. I have found a career that I love and am extremely passionate about, and Truman is responsible for opening up my eyes to the outdoor adventure industry. A great deal of responsibility, professionalism, social skills, and critical thinking are necessary in order to create a safe, fun, and unforgettable outdoor experience that most people otherwise could not have.
Truman gave me skills so far beyond my diploma that helped be highly qualified for these positions. They also allowed me to develop a view of the world and my life that many people have told me they envy and wish they would have had when they were first starting their careers.
Not a day goes by that I don't use a skill or piece of knowledge instilled in me during my time in Kirksville, Mo. As I continue my outdoor career and change people's lives through these experiences, I will always keep in mind one of the most important things I learned at Truman: that graduation and a diploma are only the beginning of the road to wisdom and I will forever be a student and a Bulldog!"
—Richie Schumacher, Exercise Science ('12) and MA in Leadership ('15)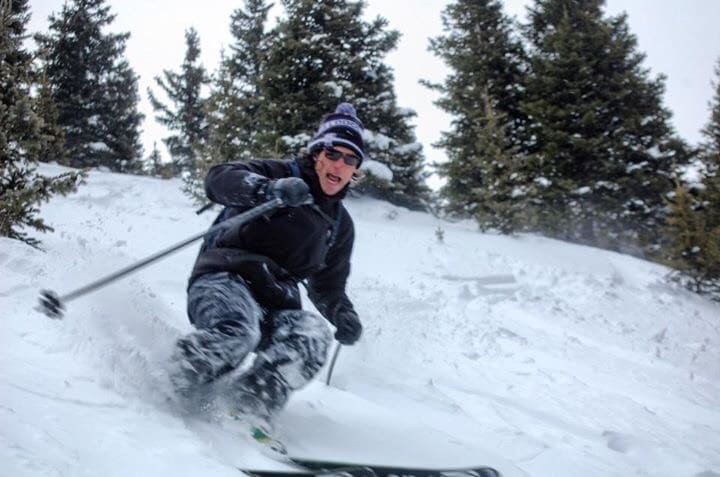 "Truman's HES Department provided me with a fantastic platform on which I could build my knowledge and continue my education well-prepared. I had little difficulty transitioning to graduate school, especially with the curriculum background of the required writing-enhanced courses. The small class sizes at Truman allowed me to build relationships with other students in the department; ones that are now close friends and colleagues in the field of exercise physiology. The professors were outstanding and experienced, encouraging personal and professional growth in the field. These high expectations allowed me to arrive in graduate school with experience conducting research and presenting scholarly work at professional meetings. I couldn't have asked for a better undergraduate experience than the one I received at Truman State University."
—Kelli Dudley-Teson ('03), Exercise Science
Certified Clinical Exercise Physiologist, Ward Family Heart Center – Cardiology Clinic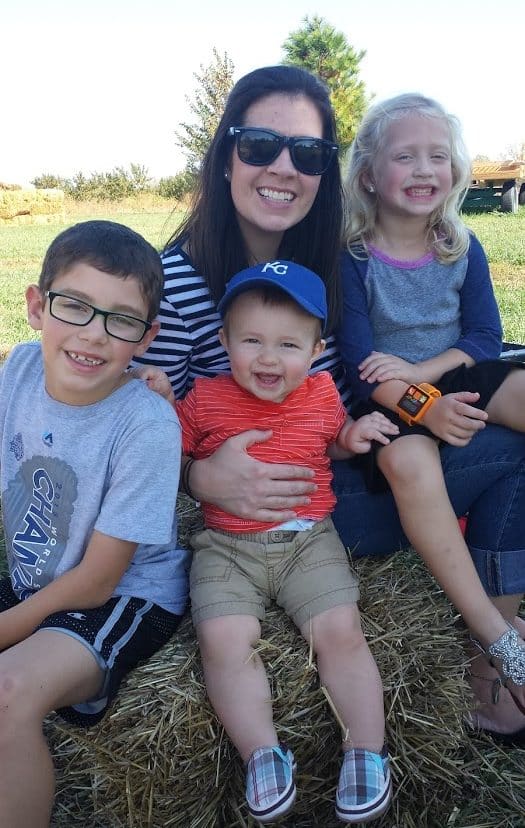 "The opportunities available to me as an undergraduate in Exercise Science at Truman State University were numerous. We had chances to participate in internships, join clubs relating to the field, volunteer our time to the community, and get to know our instructors personally. Many of these things can be found in other programs, but what couldn't be duplicated was the interaction I had with my professors. Indeed, their enthusiasm was infectious and their demeanor was approachable. Throughout the curriculum, I was challenged by my instructors to approach learning with alacrity; after all, these were not assignments I was doing for them, but ones I was doing to prepare myself for the future and they made sure we understood this.
The standard the professors set was one of professionalism and caring that I still reflect on to this day. They were encouraging and patient, thoughtful and thought-provoking, and humble while confident. Throughout my continuing education, I've come to find that not all professors are like this, not everyone will let you into their lives, not everyone is invested in the students' personal development. Beyond the love for the field that my professors at Truman helped kindle, I knew I had to continue my education to both learn all I could about the field, but also pay it forward and help the next generation. With their help, I was able to successfully obtain a doctorate in exercise science. Now, as I have become the professor, not a day goes by where I don't reflect on how I can be to my students what my professors were to me.
It's not just the big moments that matter and it's not just the mentoring that helped me get to where I am today. It's the small conversations in the hallways, it's the expectations they set for us, the nods of approval, it's the fact that they know us and they can see our potential. It's the in-class time that sets this up, but it's the all the other hours of the day that sets the Health and  Exercise Sciences Department at Truman apart from all the others."
— Michael Landram ('07), Exercise Science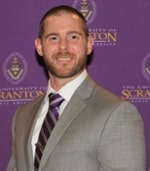 "Upon arriving at Truman State as a freshman, I knew I wanted to pursue my major in Exercise Science, but I had no idea what career path I wanted to take. It wasn't until I completed my Research Methods and Exercise Physiology courses that I realized my passion for research. Having the ability to work closely with Truman faculty members on multiple research projects allowed me to apply concepts I was learning in class and explore topics of personal interest on a deeper level. Thanks to these opportunities and my supportive mentors, I connected with my current graduate mentor at the University of North Carolina at Chapel Hill, Abbie Smith-Ryan (Truman '06). I entered a research-focused graduate program with a strong foundation of experience and knowledge that put me ahead of my peers. The HES curriculum more than prepared me to be successful in graduate school, and I strongly believe that I would not be where I am at today without the excellent opportunities and support I had within the HES Department. I am currently pursuing my PhD in Human Movement Science, specializing in Exercise Physiology, having completed my MA in Exercise Science in 2016. My research focuses on exercise, nutrition, and body composition in athletic and clinical populations, with special interests in exercise and nutritional supplementation to improve body composition and metabolic health in women. I am a certified exercise physiologist (EP-C) with the American College of Sports Medicine (ACSM) and a Certified Sports Nutrition Specialist with the International Society of Sports Nutrition (ISSN)."
— Katie Hirsch, ('16), Exercise Science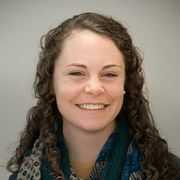 "I graduated from Truman in 2015 with my B.S. in Exercise Science and have been attending the University of Iowa Physical Therapy program where I will graduate in December 2017. My four years as an ES major provided invaluable experience through involvement in research with qualified and engaging faculty, coursework that prepared me for content covered in PT school, and a challenging academic atmosphere that eased the transition into graduate level coursework. I continue to be amazed at the support from the HES faculty, who truly took an interest in my goal to be a PT and the school I had hoped to attend by providing these unique opportunities that would help get me there. They interact with students on a personal level, a significant quality I believe is special to find at the university level, and these interactions will help guide my practice as a physical therapist caring for my own patients. I am profoundly thankful for my time there and view the department with the upmost respect, holding it in a special place in my heart."
— Kirsten Maakestad ('15), Exercise Science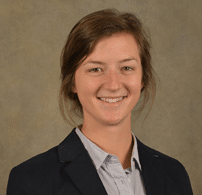 "My Truman experience and the education I received as an exercise science major in the HES Department was absolutely paramount in preparing me for the post-graduate world. The unique atmosphere at Truman teaches how to effectively juggle multiple roles between academic, professional, and extracurricular experiences. The practical HES curriculum, along with the ability to gain experience in both the Athletic Department and the Student Recreation Department, prepared me for the dual MBA/MSA program at Ohio University, currently ranked the number 1 graduate program in Sport Administration. As I move on in the sports industry, I know that Truman equipped me with the skills to be a leader in the workforce."
— Drew Fuemmeler ('14), Exercise Science: Sport Management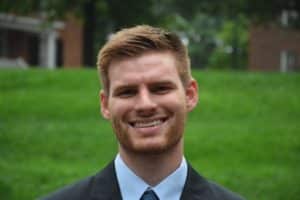 "Majoring in exercise science at Truman was the best decision I could have made in preparing for my graduate studies and career in physical therapy. The curriculum established a solid foundation in kinesiology, nutrition, anatomy and physiology to prepare me for rigorous work in graduate school; the compassionate and knowledgeable faculty rounded out the optimal learning experience. I knew they were always available for advice or help if I needed it. The opportunity to collaborate with peers and faculty mentors on research, as well as presenting that research at a national conference, was an invaluable experience."
— Jenny Hill ('15), Exercise Science; DPT Class of '18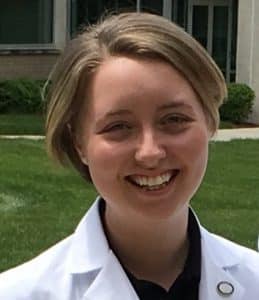 "The HES Department, Truman athletics, and entire Truman community provided ample flexibility and opportunity. The student focus of the faculty and staff created an environment for creativity to thrive and students to rise. I competed for Truman, performed research, helped teach anatomy in a Human Cadaver Lab, and was involved in social/service organizations; these experiences and relationships continue to guide me to this day. Now finishing a master's at the University of North Carolina and looking to enter a PhD in Human Thermoregulatory Physiology, I know Truman has provided the expertise to be successful at this level."
— Nic Shea ('14), Exercise Science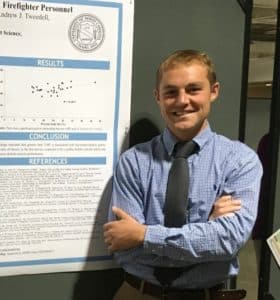 "When I was 16, I knew I wanted to earn a doctorate in physical therapy from Washington University in St. Louis. I was hopeful that attending Truman State University as an undergraduate, majoring in exercise science, would help me reach that goal by preparing me with a well-rounded curriculum, excellent advisors, and unique learning opportunities. The  decision to attend Truman paid off, and as a result, I did graduate with a DPT from Wash U, I am in a career I love, with an education that continues to guide my clinical practice.  The HES Department is full of competent, caring, and innovative faculty, who make the extra effort to help students reach their academic and professional potential. I enjoyed my undergraduate experience with the HES family so much that I returned as faculty to help educate future health care providers at Truman!
— Sara (Detweiler) Funk ('07), Exercise Science, Pre-PT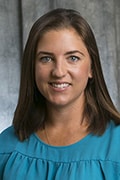 "The Truman HES program was one of the best decisions I could have ever made. In graduate school, I realized how much more prepared I was to develop and present original thoughts than many of my peers. I was more prepared because Truman taught me to do more than accept facts at face value; I was taught to listen, ask questions, be curious, and explore my field. My success at Truman was only possible because of the relationships I was able to build with my professors and the passion they put into challenging students to receive an education that is second to none. My undergraduate career at Truman prepared me for graduate school and shaped me into the professional I am today.  My time in Kirksville has undoubtedly opened many doors to my career in collegiate sports and for that I cannot be thankful enough."
— Camden Stockton ('11), Exercise Science, Sport Management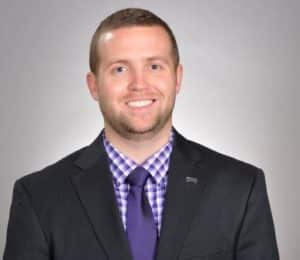 "I can say without hesitation that Truman and the HES department prepared me exceptionally well for life after graduation. At Truman I learned to effectively handle academics, undergraduate research, and clubs, as well as personal relationships with mentors and other professionals. As a medical scribe, I have had the opportunity to work in several hospitals in the areas of orthopedic surgery, family medicine, internal medicine, hematology, oncology, urology, and emergency medicine. Though the job was extremely demanding at times, I was prepared to perform under pressure because of the rigorous yet fulfilling time I spent in HES at Truman."
— Jayme Reynolds ('15), Exercise Science