Research Opportunities for Chemistry Students

One of the exceptional ingredients of the chemistry program at Truman State University is the bond  between students and faculty. As an undergraduate, you can develop close research-oriented relationships with your professors, a situation that  is not available to students at many schools.
Work Closely with Faculty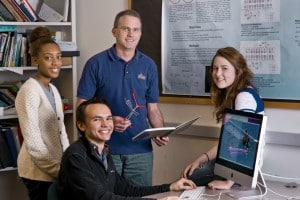 Faculty-student research opportunities exist in many areas including environmental chemistry, X-ray crystallography, surface chemistry, medicinal chemistry, and computer modeling. When it comes to research at Truman, there are projects available for nearly every interest.
Research opportunities may also include:
Summer Research Stipends
Individual Faculty Research Grants
Chemistry Research for Course/Elective Credit
Research to Satisfy Scholarship Hours
Research for Hourly Wages
Research Experiences at Other Institutions
Through research, you develop new relationships with faculty, increase your confidence in the laboratory, gain hands-on experience, and hone your problem-solving skills. You can also publish your results in the scientific literature and present your results at regional and national meetings. And if you have had successful advanced level research experience at Truman, you may be considered for an Outstanding Chemical Researcher Award.
Research also helps you prepare for graduate or professional school as well as employment in the industry.  Give yourself an advantage by participating in research at Truman State University.
For more information on undergraduate research or the chemistry major at Truman, contact:
Brian Lamp
blamp@truman.edu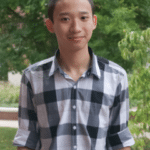 The atmosphere at Truman is warm. People here are friendly and are willing to help you whenever you need it. Also, there are plenty of organizations available to help international students to make new friends, understand new cultures, and enjoy life in America.