Liberal Studies Core Curriculum
On July 20, 1985, the state of Missouri charged Truman State University with serving as the state's premier public liberal arts and sciences university. In order to meet this commitment to the people of Missouri, the Truman faculty and administration created the Liberal Studies Program, the general education curriculum undergraduates complete in order to receive a Truman degree.
The Liberal Studies Program provides students with a broad educational experience, focusing on:
the Essential Skills students should have in order to succeed in their liberal studies and major course work;

the multiple Modes of Inquiry by which students may approach problems and issues in different academic disciplines; and

the Interconnecting Perspectives that allow students to understand and appreciate better the knowledge they have gained as a result of their educational experience at Truman.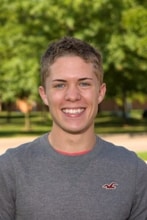 "The care and concern that my professors have for their students is the best part of classes here. They come to class every day truly excited to teach their subject."
– Christopher B., Music (Liberal Arts) & English Major