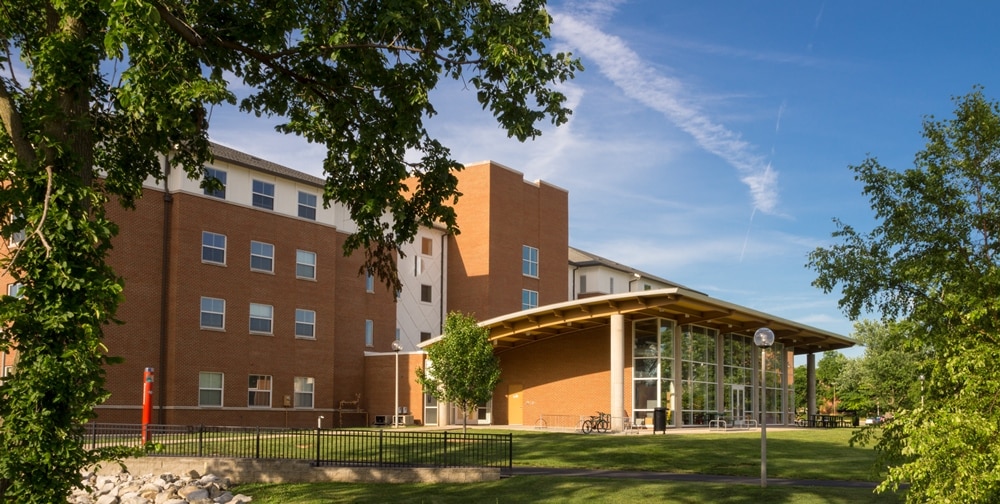 Overview
West Campus Suites, the University's newest residence hall, blends the convenience of on-campus living with all the comforts and benefits of suite-style living. Living accommodations include two 2-person bedrooms, a furnished living room, a bathroom, and a food prep area. This contemporary building has space for meetings, programs, individual studying, and socializing. Plus, the fireplace in the lobby makes a welcoming gathering spot.
Layout: Full suite-style housing
Capacity: 400
Floors: 4
Photos
---
Public Amenities

Wi-Fi, wired internet, and cable access
Convenience store
Kitchens on each floor
Community lounges
Study lounges 
Computer stations
Laundry facilities on each floor
Game room
More details
What's Nearby
Close to Student Recreation Center, McClain Hall, and Student Union Building, and within easy walking distance of downtown Kirksville. The nearest cafeteria is in Centennial Hall.
Location