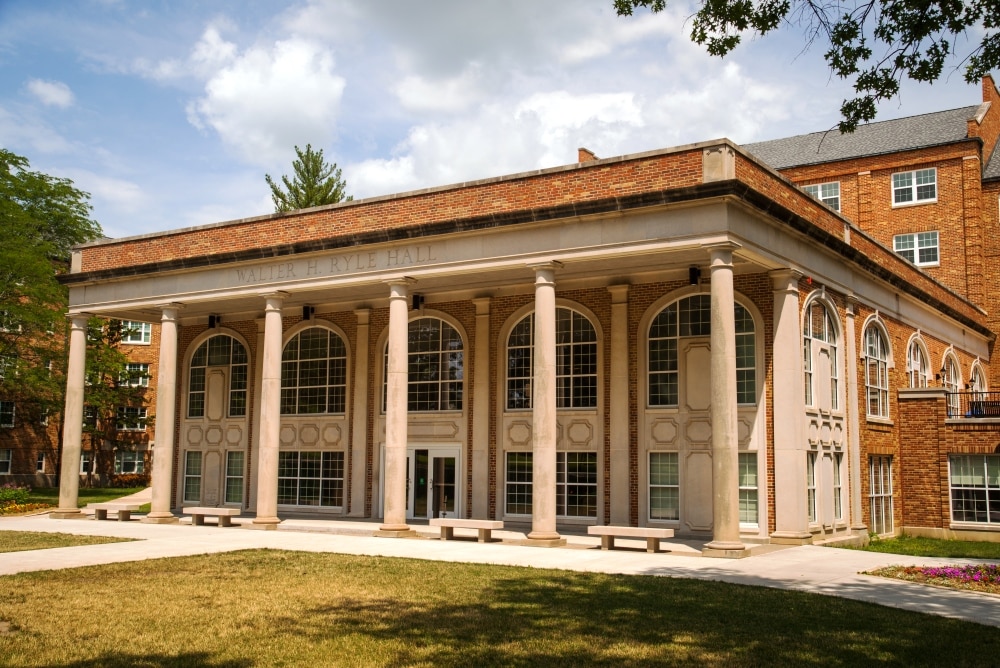 Overview
Located near Stokes Stadium as well as many of the University's athletics fields and facilities, the stately Ryle Hall has a beautiful and spacious main lounge and a cafeteria within the building. Ryle also has plenty of lounge and meeting spaces scattered throughout the building, so it's easy to find a quiet space to study. 
Layout: Semi-suite style and community style housing with single, double, and triple rooms
Capacity: 500
Floors: 5
Communities: Transitions Living Learning Community (transfer student focused)
Photos
---
Public Amenities

Wi-Fi, wired internet, and cable access
Cafeteria
Kitchens
Community lounges
Study lounges on each floor
Computer stations
Two laundry facilities on 2nd floor
Game room off main lounge
More details about Ryle Hall
What's Nearby
Close to Violette Hall,  Health Sciences Building, Pershing Building, Natatorium, Stokes Stadium, tennis courts, baseball field, softball field, and soccer field. The nearest campus convenience store is in West Campus Suites.
Location