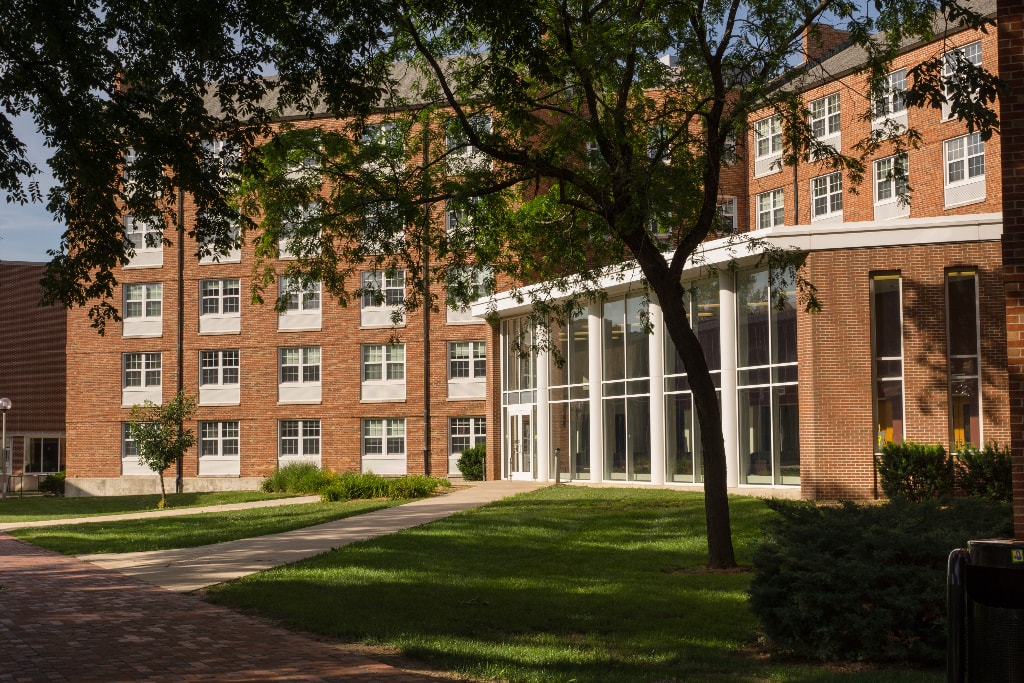 Overview
It's easy to feel connected in Missouri Hall, a coeducational community made up of single-gender wings, that has a dining room within the building and several community lounges. Located just off the Quad, residents of Missouri Hall have a tradition of watching the first big snowfall together while enjoying hot cocoa or cider.
Layout: Community style housing with single and double rooms
Capacity: 500
Floors: 5
Communities: Romance Languages Living Learning Community
Photos
---
Public Amenities

Wi-Fi, wired internet, and cable access
Dining room with late-night service
Kitchens
Community lounges
Study lounges
Computer Stations
Laundry facilities on each floor
Game Room (billiards and ping pong available)
More details about Missouri Hall
What's Nearby
Close to Ophelia Parrish Building, Kirk Building (Center for Academic Excellence, Office of Student Access and Disability Services), McKinney Center (Student Health Center, University Counseling Services ), Baldwin Hall, Pickler Memorial Library, and the Quad. The nearest campus convenience store is in West Campus Suites.
Location