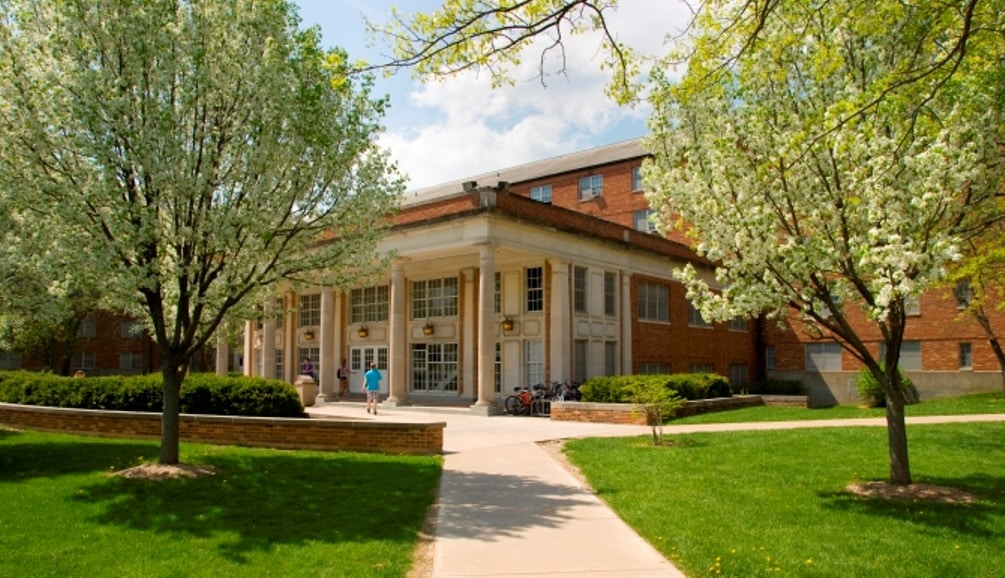 Overview

Centennial Hall (also known as "C Hall") offers great community spaces, plus a cafeteria within the building. Each year, residents look forward to the Festival Centennial held in the courtyard.
Layout: Semi-suite style housing with double and triple rooms
Capacity: 600
Floors: 5
Photos
---
Public Amenities

Wi-Fi, wired Internet, and cable access
Cafeteria
Community lounges
Study lounges
Computer stations
Game room
Kitchens on 3rd, 4th, and 5th floors
Two laundry facilities on 2nd floor
More details
What's Nearby
Close to Student Recreation Center, Student Union Building, Pickler Memorial Library, and McClain Hall and within easy walking distance to downtown Kirksville. The nearest campus convenience store is in West Campus Suites.
Location