The Art of the Side Hustle: Presented by Doug Villhard ('94)
Open to all University students  • Limited seats available, first come first served
Date:
Wednesday, Oct. 16, 2019
Time:
5-7 p.m.
Pizza and Workshop: 5-5:45 p.m.
Presentation: 6-7 p.m.
Location: Magruder Hall 2001
No. of seats available: 120
RSVP deadline: Tuesday, Oct. 14, 2019
RSVP now!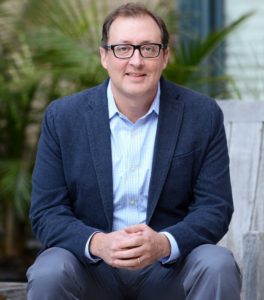 ---
Description:
Proud Truman alum and Professor and Academic Director of Entrepreneurship at Washington University in St. Louis, Doug Villhard, presents The Art of the Side Hustle. Learn how to put your passion for entrepreneurship "into practice" while still succeeding as a full-time student. Doug will discuss how to select the perfect "side hustle", how to launch it quickly, and how to learn and iterate along the way.
About the Presenter:
Doug started his career at Disney before leaving the corporate world 20 years ago to start companies (and side hustles). In addition to teaching at Washington University, he is still today the CEO and Co-Founder of Second Street, a software as a service tech company in the audience engagement space working with over 4,000 newspaper, radio, and TV stations across the country. As well as Managing Director and Co-Founder of Villhard Growth Partners and Chairman and Co-Founder of a non-profit high school that he and his wife, Diane, started in their hometown (currently in its 8th year and proudly has a waiting list to attend).
Doug ('94) and Diane ('95) established the Villhard Innovation Fund at Truman in 2016 to assist Truman in expanding entrepreneurial and innovative opportunities for students. They are also the inspirational force behind Truman's Bulldog B.I.T.E. pitch competition. In the spring of 2019, Doug joined the Truman faculty to teach "The Art and Science of Entrepreneurial Thinking."
---
For more information contact:
Chuck Boughton, Entrepreneurship Fellow
boughton@truman.edu
 (660) 785-4521
Learn  more about Opportunities for Aspiring Entrepreneurs at Truman>>