Environmental Consciousness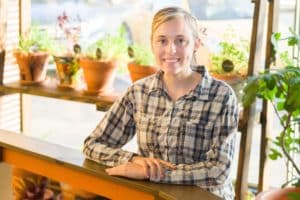 For Becca Elder, finding a way to combine her academic and personal interests at Truman State University was simple. Pursuing environmental studies, Elder found her niche promoting environmental awareness and encouraging her fellow students to consider sustainability in their everyday life decisions.
As the public relations chair for the Environmental Campus Organization (ECO), Elder saw a need for helping coordinate different environmental efforts taking place across campus and was inspired to come up with a solution. Making use of an internship with the President's Sustainability Action Committee during her senior year, she helped establish the Office of Sustainability on the Truman campus which is now available to help connect and promote sustainability efforts at Truman and in the Kirksville community.
An ambitious student, Elder found that her involvement with ECO also opened up new avenues for becoming engaged in sustainability activities. "ECO is great because we always learn about new environmental issues at meetings, and then have an outlet to take action," said Elder.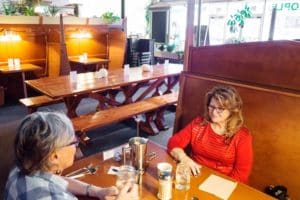 One of her favorite projects included fundraising for the Take Root Café, a local foods pay-what-you-can café that opened in one of the historic buildings on the Kirksville square. If diners do not have enough money to pay for a meal at the community café, they are encouraged to volunteer at least an hour in exchange for their food.
"This café is supporting local farmers, building community and addressing food security at the same time," said Elder. "When I heard about it from founder Jessica Parks, I knew I wanted to do everything I could to make it happen." Thanks to community donations and a grant from the USDA, the Take Root Café ended up raising a significant amount of money to launch its opening. Many student groups, including ECO and service organizations like Cardinal Key and Tau Lambda Sigma, continue to show their support by volunteering at the café.
"This café is supporting local farmers, building community and addressing food security at the same time."
Elder's goal of facilitating collaborative efforts across campus has paid off as more and more groups are working together to promote sustainability. The Office of Sustainability, ECO and a global health course organized a World Water Day Celebration that featured live music, speakers, information about water issues, and free trees. Plans are also in the works for an Earth Week Local Foods Dinner organized by the Office of Sustainability and ECO that will include an educational recycling fashion show led by health science students.
Elder cites the community at Truman and her Grassroots Environmentalism class for inspiring her to take action throughout the northeast Missouri area. "After taking the course, you will never look at world problems the same," said Elder. "You realize that there is something you can be doing to make the world around you a better place." —Hannah Litwiller contributed to this article.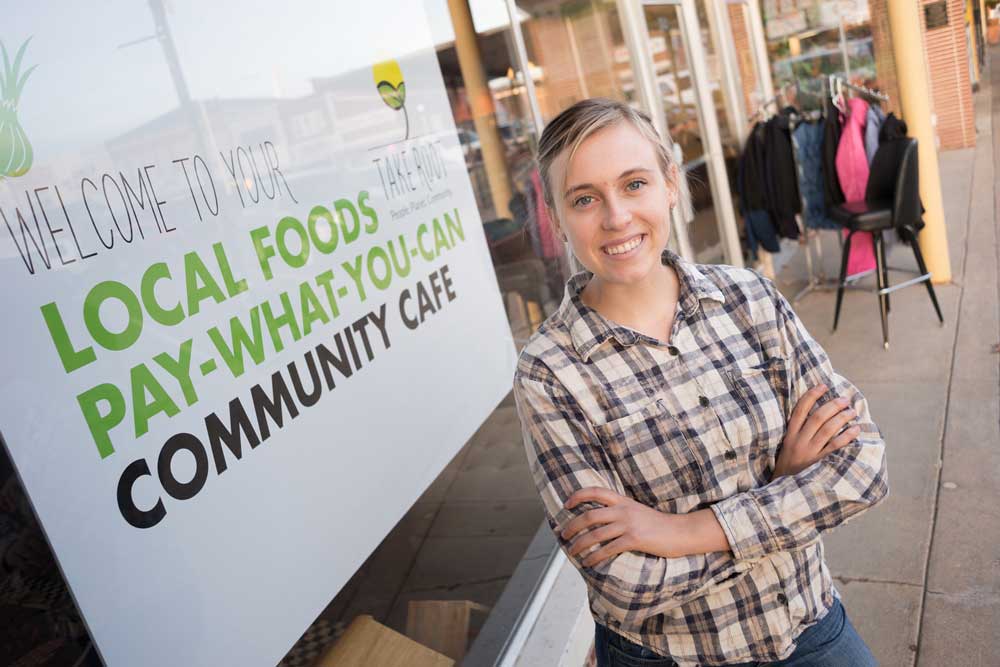 ---
Spotlights
---
More stories