United Speakers (formerly Hablantes Unidos)
This volunteer organization serves the English as a Second Language community of Kirksville and Milan.
HALO is open to all students interested in discovering more about Hispanic culture, issues and people. Their goal is to educate our peers on these topics and foster a greater appreciation for diversity on campus.
Truman's award-winning chapter of Sigma Delta Pi honors those who attain excellence in the study of Spanish language, literature and culture.  The society also encourages Truman students to acquire a deeper understanding of Hispanic culture by sponsoring events such as film series, poetry slams, and one-act plays in Spanish.
Truman's Spanish club provides opportunities for individuals of all skill levels with an interest in the Spanish language and culture to come together and share recreational and social experiences.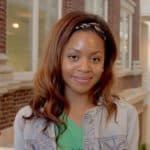 Costa Rica study abroad was an experience of a lifetime. Study abroad in Costa Rica was undoubtedly my most personally satisfying and most impacting experience here at Truman. I was completely immersed in the beautiful "tica" culture which I feel like is now part of my culture. I feel a deep connection with the country and culture of Costa Rica. I gained a family that I know will be there to welcome me whenever I return to Costa Rica.