Kirksville Bike Co-op
The Kirksville Bike Co-op is a service and educational organization committed to community involvement through cultivating the development, use, and promotion of sustainable transportation. The keystone of our service hinges on providing a space where bike culture and knowledge is facilitated through both independent experimentation and collaborative hands-on discovery in a safe, supportive learning environment.
Educational Philosophy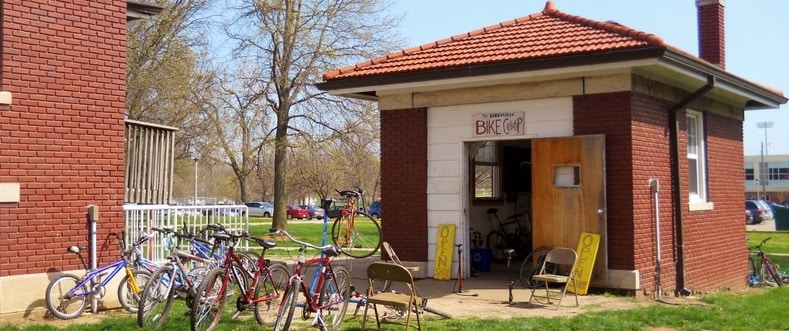 The Bike Co-op workshop is a place on the Truman campus where people of the community are invited to come and learn how to fix their bikes under the guidance of a trained mechanic. While a membership is required to aid in financing our operation, ensure based-line training on shop tools, and to enforce the membership contract, services are free and education is paramount. The Bike Co-op strives to fill an important niche in the Kirksville community by providing access to tools necessary to maintain bikes, affordable, high quality parts, and training in bike mechanics. The Co-op is both a resource and a service, creating a bridge between the University community and the greater Kirksville community in which it resides.
For more information, visit the website (bike.truman.edu), email us at kirksvillebikecoop@gmail.com, or contact one of the sponsors below.
Faculty Sponsors: Alex Tetlak