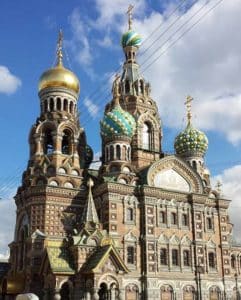 Curious about Russia? A Russian studies minor pairs nicely with many majors—economics, communication, history, linguistics, other languages—and is beneficial to diverse careers.
One of the top-10 high-frequency languages of the world, Russian is one of the six official languages of the United Nations and is the second most widely used language on the Internet.
With Truman's liberal arts emphasis, the Russian studies minor is designed to provide you with an introduction to the arts, literature, language, history and culture of Russia.
Total immersion through study abroad provides one of the most effective techniques for mastering a language. You can take advantage of intensive Russian courses in Moscow during the regular and summer sessions.
---