As a student of Elementary Portuguese, you'll learn about the far-flung nations of the world that share in the language of Luis de Camões: from East Timor (just north of Australia), to the African nations of Mozambique and Angola, to the economic giant to our south, Brazil, and many points in between!
With emphasis on Brazilian Portuguese, you'll better understand the cultural importance of the Amazon as the world's largest rainforest, the social fabric of Brazilian Carnaval and its samba schools, and Brazil's elevation to center stage as host to the 2014 World Cup in soccer, the 2016 Olympics, and the home of the world's seventh largest economy.
Two semesters of Elementary Portuguese will take you well down the road toward intermediate proficiency, especially if you have prior knowledge of other Romance Languages such as Spanish or French.
Your classmates will likely be future business leaders,  environmentalists, or teachers, and will be interested in foreign service, international development, and translation and interpretation. Romance Language majors in particular may choose Portuguese to broaden their exposure to the Romance language family. Our Portuguese students have gone on to exciting and rewarding undertakings, such as:
graduate work in Latin American studies
development work in the African nation of Sao Tomé
English teaching in Brazil
one student, after doing a semester abroad in northwestern Spain, returned speaking fluent Galician!
You may also want to study abroad in Brazil and Portugal, or consider living in the Romance Language House, where there are often other Portuguese speakers eager to use their growing skills.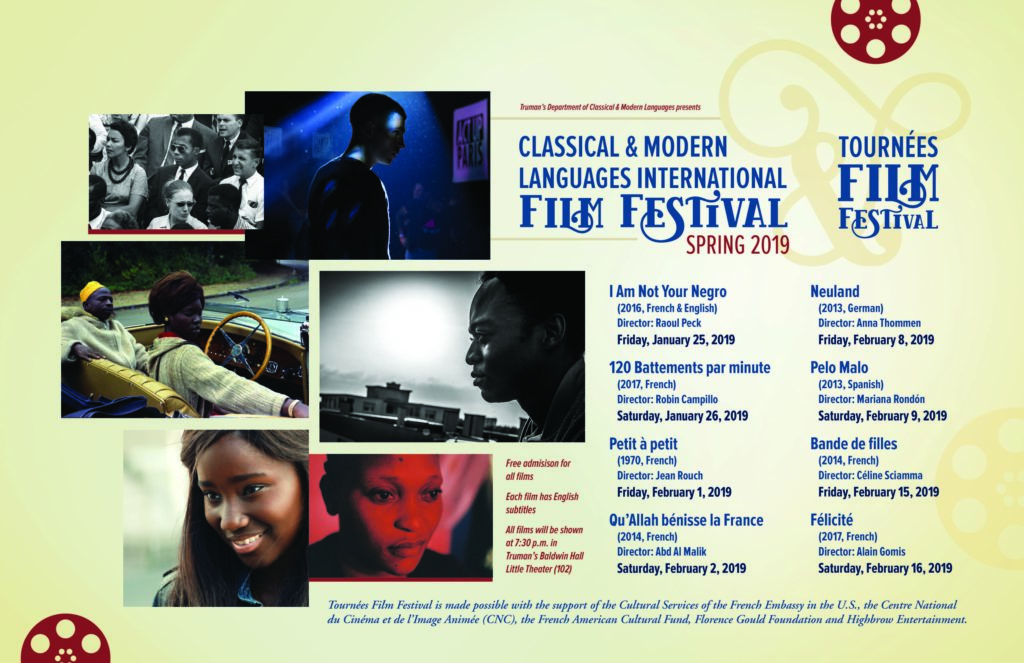 International Film Festival & Tournées Film Festival in Kirksville (Spring 2019)
December 10, 2018
Truman State University's Department of Classical and Modern Languages' (CML) annual film festival is featuring films that discuss the topics of race and diversity. The festival will begin on Friday, January 25 and will continue for the next four weekends with one movie being shown each Friday and Saturday until February 16.  All of the […]
December 10, 2018
Starting in the Spring semester of 2019 Truman's French program will be offering an internship position to one French student who is a major or a minor. The goal of this internship will be to plan and organize a summer internship program in Toulouse, France for French students. Under the guidance of Dr. Viguier, the […]