Nursing majors at Truman State University are actively involved with organizations and clubs that provide opportunities to learn and exhibit leadership skills, gain valuable experience, and interact with students of similar interests.
More: All clubs and organizations at Truman State University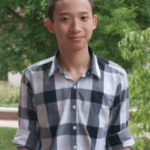 The atmosphere at Truman is warm. People here are friendly and are willing to help you whenever you need it. Also, there are plenty of organizations available to help international students to make new friends, understand new cultures, and enjoy life in America.